Call for more EV outlets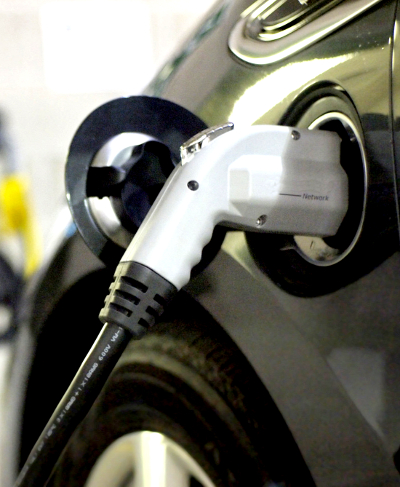 Advocates want government support to expand Australia's electric vehicle charging network.
Electric vehicle (EV) charging stations are popping up across Australia, finally allowing the operation of EVs in the majority of populated areas.
However, possibly a victim of their own success, many drivers are finding their local charging locations occupied, as they tend to feature only one or two outlets.
Given that charging already takes far longer than traditional refuelling, experts say that more outlets are needed to prevent people being put off by the queues.
BP Pulse runs 22 fast-charging stations across Australia, and plans to build 100 by the end of 2023. Business development manager Josh Hoevenaars says the delays show the increasing popularity of electric vehicles, and also highlight where new outlets are needed.
"At the moment we've got a fairly vast network of charging stations, but it is quite shallow," Mr Hoevenaars says.
"It covers most of Australia but lots of locations only have one of two chargers. Because we don't have the depth of charging, or redundancy of charging at those locations, a lot of people have to wait. But that doesn't happen very often throughout the year, only on one or two days at peak periods."
The NRMA manages 55 charging stations across New South Wales, and reports a 50 per cent increase in demand during the first week of January.
"It has obviously led to delays – it is going to take time to build the network to a point where you see a drop in these delays," NRMA spokesperson Peter Khoury says.
"The challenge is getting the charging stations in the right location, getting them working, but also making sure we can scale up in the right places when we need to."
Luke Chippindale, general manager of the grey nomads lobby the Caravan Industry Association of Australia, says holidaymakers now need to access charging stations across the country.
"We know that a lot of the charging infrastructure is based on downtime, where people have the ability to pull up for a night," Mr Chippindale has told reporters.
"But from a tourism perspective, when you start to look at range anxiety and battery capabilities, the reliance on a fast-charge network is really critical."
His association wants governments of all types to invest in fast-charging stations, including at regional caravan sites.
"It's a way to make sure we keep people moving across the country, to keep people visiting the areas they love to visit and ensure there is a fairly mature charging network away from high-demand urban areas," Mr Chippindale said.