AusNet compensation slammed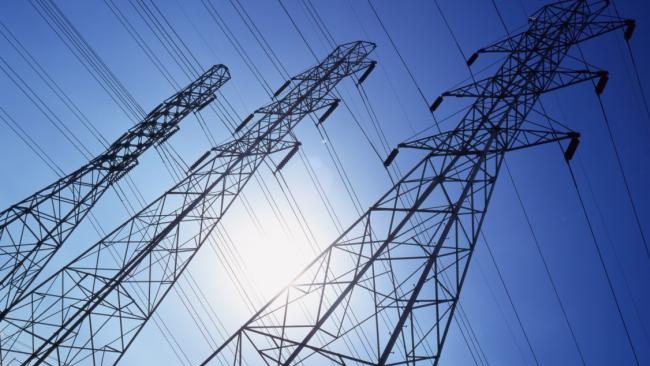 The buy-out of AusNet has been approved, while the company battles angry landowners.
AusNet plans to build a large scale transmission line project from the Victorian town of Ararat to the west of Melbourne.
The company has put out a compensation plan for landowners that give it access to build transmission lines for the Western Transmission Network Project.
The project proposes using both 220-kilovolt and 500-kilovolt transmission lines to transport renewable energy, which, if installed above ground, could stand up to 85-metres high.
AusNet says it would pay farmers up to $200,000 for each transmission tower.
But Emma Muir, chair of the Moorabool Central Highlands Power Alliance, says that is not enough to cover the cost of the skyrocketing bushfire risk and decimation to the potato industry that the lines would create.
"AusNet wants to buy our community's silence for $200,000 per 85m-high transmission tower. It's loose change for a $17 billion multinational and it doesn't cover a fraction of the millions of dollars of loss landowners face – many for generations," she said.
"No amount of money will protect us from the threat of bushfire, save our farms from devastation or stop the loss of precious landscapes.
"Our community is not for sale. The compensation plan is a PR stunt that attempts to divert people away from the devastating impacts of the project," Ms Muir said.
AusNet's executive project director Stephanie McGregor says technical surveys and consultation will continue as the company prepares its Environmental Effects Statement (EES).
"There is a genuine risk in that process that it won't be in our favour," Ms McGregor said.
"We're required to look at both overhead and underground … as part of the EES process… the compensation process itself is agnostic of the actual physical solution."
AusNet says the use of these 'easements' is voluntary, but it may compulsorily acquire easements over private land to erect infrastructure with the approval of the Governor in Council.
Meanwhile, Canadian asset manager Brookfield has received Foreign Investment Review Board (FIRB) approval for a proposed $17.8 billion acquisition of AusNet.
The deal is now being put forth for shareholder and court approval, and if successful, is expected to close by March 2022.