First listed on: 07 April 2021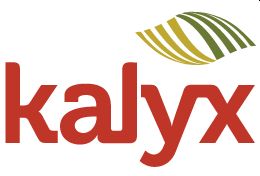 Graduate Research Agronomist, Wagga Wagga
GRADUATE AGRONOMIST
Wagga Wagga, NSW

Full-time position - 12 month contract
with potential to extend to a permanent position
Kalyx partners with Global Scientists to conduct field, laboratory and greenhouse experiments in all crop types to develop and commercialise new technologies that ensure the continued success of agriculture in Australia.

Global Science | National Research | Local Focus
We are inviting Agriculture or Science Graduates to join our research team in our Wagga Wagga branch, NSW. If you are a recent graduate and are considering a career in agronomy is something you'd like to pursue, you are encouraged to apply. This role will be suitable for a Gap Year student. The offer of permanent employment after 12 months will be consdidered to the right candidate.

You will gain valuable experience in broadacre crops and further your knowledge via the Kalyx XSeed technical training in the areas of:
Agricultural chemicals and their application
Weed, Disease, and Insect identification
Trial design and implementation of field/horticulture trial
Seeding and Harvest operation
Calibrations of Booms and Seeders
Plant Diagnostics
Variety Evaluation
Statistics and Data Interpretation
Client and Grower Communication
This position will provide all that PLUS the advantage of working outdoors with a fun and supportive team of experienced ag professionals. Kalyx rewards you for the effort you put in. We offer an attractive starting salary, TOIL and additional benefits. Overnight travel will be required at peak times during sowing and harvest.
You: Your attitude is what we are most interested in. You will enjoy learning and working outdoors, have a strong work ethic and enjoy people. We are looking for people who are:
Tertiary trained in Agricultural Science/Science or similar
Possess a current driver's license
Have a genuine interest in any or all plant physiology, weed identification, ag chemistry, herbicide application, plant disease, entomology, agricultural machinery and modifications
Great with people, motivated and interested
Knowledgeable on interpreting data and have experience writing scientific reports
Capable of working independently and solving problems on the go
Good at managing priorities and workload
Us: Kalyx is a great place to work. Our teams are valued, encouraged and supported to learn and develop, and have fun along the way. Our culture dictates how we work together and with our clients, and this is integral to our success. Once you sign on with Kalyx, we want you to stay, progress and help us grow the business together, so much so, that you can buy shares in the company after 2 years of service.

If you are looking to start or further your career, and like the idea of working with a group of like-minded and positive young people working at the innovative end of Agriculture, this job is for you.
All applications will include a cover letter telling us about you and why this opportunity interests you, together with a CV highlighting your experience. Please ensure you have included 2 referees. Applications close COB Monday, 19 April 2021.
Closing Date:

19 Apr 2021
Location:

NSW - Wagga Wagga
Work Type:

Contract/Temp
Category:

Agriculture/Agronomy
Bushcare/Weeds/Vegetation
Education/Training
Pest/Insect Management
Plant Biology/Crop Physiology
Research/Scientific