First listed on: 09 September 2020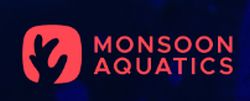 Marine Collection Diver
About the business
Monsoon Aquatics is a leading Australian licenced collector of aquarium coral and fish, supplying unique high quality product to the aquarium retail industry both in Australia and around the world. We believe in bringing the wonder and beauty of the coral reef to the world so it can be enjoyed, understood and valued. With facilities in Darwin, Cairns and Bundaberg, we are a growing and innovative company.
Our team of 40 is passionate about what we do, and are looking for a Diver based out of Darwin to join the business and help us all grow and thrive!
About the role
This is a casual diving position based out of Darwin and a great opportunity for someone looking for a unique and challenging role. Reporting directly to the Skipper of our 17m vessel, the job requires you to undertake approximately two trips per month of between 7 and 10 days each, diving to collect aquarium coral and fish. You will also be assisting with husbandry of livestock at sea and unloading and trimming coral on return. You will need to be physically fit and a good team player. Our team takes great pride in their work and strives to be the best.
About You
PADI Dive Master or Perform Diver Rescue qualification
Able to perform under pressure including making important and crucial decisions at sea
Committed to safe practices at all times
Master V and MED II an advantage, as is previous experience as a collection diver and knowledge of coral.
To Apply
Don't wait for the deadline. If this role looks like you, apply asap. We hire when we find the right candidate!
For more information please contact Daniel Kimberley on 0427 229 786 or daniel@monsoonaquatics.com.au
Location:

NT - Darwin
Work Type:

Casual/Vacation
Category:

Animal Science/Husbandry
Aquaculture/Fisheries