First listed on: 21 September 2018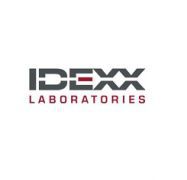 Fantastic career opportunity to utilise your technical experience

Key role to support and drive the Australian & New Zealand Water business
Market leading products using breakthrough technology

IDEXX Laboratories is the global leader in microbiological water testing offering solutions for drinking water, wastewater, on premises water and recreational water. We are proud to provide break-through technology that provides easy, rapid and accurate water testing solutions for key water microbiological indicators.
Are you a passionate technical marketer seeking an opportunity to apply your marketing and scientific knowledge to develop and execute innovative strategies and effective campaigns? This role forms part of a collaborative global team with a goal to solidify our position as market leader across Australia and New Zealand.
Reporting to the Marketing Manager – Australia and New Zealand, you will work with the support of our dedicated local and global Water teams. You will need to think outside the box to provide original and creative solutions that align globally but suit our local markets as we continue to deliver diagnostic technical information and solutions to our customers. This role includes supporting the Water sales specialists and liaising with Key Opinion Leaders to provide technical and product support for the IDEXX range of innovative water testing solutions.
To continue the strong growth of the business and set IDEXX apart from the competition you will develop, implement and monitor a range of high quality marketing campaigns and manage key projects and initiatives within the allocated budget. This role will have a high degree of engagement with key opinion leaders and industry experts where you will be required to apply your understanding of water regulatory requirements and standards and technical product information to ensure IDEXX products meet key legislative changes and support community health initiatives.
To find out more see www.idexx.com/en/water/.
To be considered for this opportunity you must be degree qualified in Science or Marketing and have a minimum of 3 years' experience in marketing, preferably within the water industry. A science or water testing background is essential.
If you are passionate about making a difference and being rewarded for your efforts, please apply at www.idexx.com!
Location:

NSW
Work Type:

Full Time
Category:

Media/Marketing/Public Relations
Research/Scientific
Water