First listed on: 08 November 2022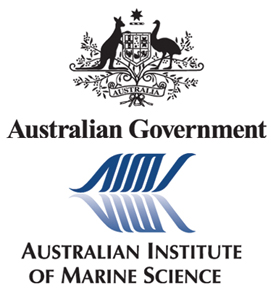 RRAP Risk Review Project Manager

About AIMS
The Australian Institute of Marine Science is Australia's tropical marine research agency.
We are a trusted advisor, a partner and employer of choice, and we value integrity, innovation, collaboration and respect. AIMS' research of Australia's tropical marine ecosystems guides their effective environmental management and contributes to our understanding of similar ecosystems around the world.
Our research seeks to deliver practical benefit to all Australians and supports the sustainable use of our tropical marine estate. Governments, reef managers, industry and the wider community look to our high-quality, long-term research for informed decisions about our iconic Great Barrier Reef, North-West Shelf, and Arafura and Timor Seas. AIMS expert teams at our locations in Townsville, Darwin and Perth have access to world-class infrastructure, unique datasets, cutting-edge laboratories, and a fleet of modern research vessels.
At AIMS, the way we work guides our team members' on their collective journey towards the successful delivery our AIMS Strategy 2025 targets.
About this Opportunity
This position is in the Reef Restoration and Adaptation (RRAP) Managing Entity team at AIMS and you will contribute to high-profile work on managing intervention risks. A full understanding and evaluation of intervention risks is a key component of RRAP. You will bring leadership skills, project management expertise, research skills and knowledge and support the running of a newly formed expert group process on the potential risks associated with reef interventions.
You will assist the leadership team and the multi-disciplinary group of top experts in delivering risk management work across RRAP, play a key role in supporting all aspects of the expert group process including outputs, and in developing and managing projects and intervention risk studies. This will include working on the following:
Developing and review of a broad range of content to prepare materials for and with our expert group, which will include written materials (e.g. reports, publications) and communications for diverse audiences
Generating and supporting a meetings program and activities, oversight of travel, coordinating logistics and other tasks to ensure the expert group meets objectives and deadlines
Assisting in developing and running workshops and meetings with both large and small groups
Project managing and collaborating on risk studies and activities undertaken by teams of researchers, experts and stakeholders, including contract management
Conducting background research and developing proposals and delivering special projects
Being a liaison point on related matters for RRAP with the expert group members, researchers and others, and assisting with briefing papers for the board and wider communications.
About you
You are interested in and understand challenges facing the Great Barrier Reef and its management. You will be proficient and experienced in program / project management, and a strong communicator who is proud of your exceptional attention to detail and organisational skills. You will draw on your expertise and tertiary qualifications in science, engineering or related field to support your collation and comprehension of the complex materials you are reviewing, preparing and writing for papers, publications and communication. Your well-developed written and verbal communication skills, and collaborative style of working to effectively communicate with various key stakeholders will be critical in this role. You will be confident and experienced in planning, coordinating and running workshops, committees or group activities and meetings.
Experience in the analysis, research, synthesis and translation of large amount of information across research disciplines and sharing this in a balanced policy-relevant manner, and experience in assessing and managing risk and/or gaining social and regulatory licence would be highly desirable.
Apply now and join a world leading organisation with attractive working conditions. In line with our Enterprise Agreement, the successful candidate will be rewarded with:
AIMS AOF Level 5 salary ($109,976 to $120,564 per annum) plus 15.4% superannuation
Full-time, 2-year Temporary Labour Hire Arrangement opportunity
Located in Townsville (Qld). Commuter car arrangements to site. Other locations may be considered.
9-day fortnight
Flexible Work Arrangements considered (including tele-working where possible)
Generous leave provisions
Please note:
Non-Australian Citizens must hold an appropriate Visa with working entitlements that allows paid employment with AIMS for the term of the appointment, depending on the relevant Department of Home Affairs current policies.
It is a requirement of this role that you are and remain fully vaccinated against COVID-19. Please note the sighting of proof of vaccination will be required as a pre commencement requirement. on mandatory vaccinations. It may therefore become a mandatory requirement for this role in the future.
Next Step
Further information about this exciting and challenging opportunity is outlined in the Candidate Information Pack which is available to download from our website, www.aims.gov.au. If, after reviewing the position description included in the Candidate Information Pack, you believe that your qualifications, experience and professional capabilities will enable you to successfully the deliver the position responsibilities, we would be very interested in hearing from you.
On our website advertisement you will also find a link to AIMS' Recruitment Application Guide which details the necessity to submit your statements addressing your suitability against the selection criteria within the scope of the position description, which are detailed in the Candidate Information Pack.
Submitting your Application: Please ensure that you have your completed documents (selection criteria responses, resume and cover letter) ready to attach to your online application form via our e-recruitment system which can be accessed via our website www.aims.gov.au.
Position enquiries are to be directed to Rachel Pears at R.Pears@aims.gov.au. Applicants are welcome to request an opportunity to discuss this vacancy.
Applications close: TUESDAY, 29 NOVEMBER 2022 (midnight, AEST).
The Australian Institute of Marine Science acknowledges the Traditional Owners of the land and sea on which we work. We recognise the unique relationships and enduring cultural and spiritual connection that Aboriginal and Torres Strait Islander people have to land and sea, and pay our respects to Elders past, present and future.
Closing Date:

29 Nov 2022
Location:

QLD - Townsville
Salary:

$109,976 to $120,564 per annum plus 15.4% superannuation
Work Type:

Full Time
Category:

Environmental Science/Earth Science
Planning/Policy/Governance
Reef Ecology/Biology
Research/Scientific
Risk Assessment/Management