First listed on: 26 October 2017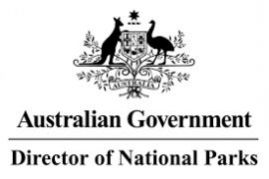 Park Manager Kakadu National Park Executive Level 2 Ongoing
Take a walk on the wilder side of life and sign up for crocs, buffalo and 20,000 square kilometres of remote natural beauty. We dare you to challenge yourself and tackle the ultimate job - leading Kakadu National Park.
This is the top job in the park and it's not for the faint-hearted. You'll be a unique combination of CEO and host of one of the most amazing destinations in the world. You'll use every lesson you've ever learnt, every skerrick of drive and every ounce of experience to liaise with a diverse range of stakeholders, manage day-to-day operations, bring in the cash and get the best reviews on Trip Advisor. You'll be responsible for managing a team of up to 75 staff, while engaging with Aboriginal Traditional Owners to understand and work towards their vision for the future of the park. You'll be a warden of the north (though winter never comes).
Kakadu National Park has been home to Bininj/Mungguy for thousands of years and is a place of enormous cultural significance and ecological and biological diversity. It is the jewel in the crown of Australia's tourism industry and when you're standing in it, it's not hard to see why. With the Ranger uranium mine set to close in 2021, the community is at a turning point. We need you to take the buffalo by the horns, work closely with the joint Board of Management, lead a dedicated team and enrich this iconic World Heritage listed park.
This is a challenging but incredibly rewarding job for the right candidate. Apply today!
Salary Range $120,881 to $140,445 (plus allowances)
Generous leave fares assistance
27 days paid recreation leave per year
Live and work in the iconic World Heritage listed Kakadu National Park
Subsidised accommodation in Jabiru
Sole use of a 4WD vehicle for both personal and business use.
This position is identified. An identified position is one in which part or all of the duties involve interaction with Aboriginal and/or Torres Strait Islander people, including service delivery.
For a full copy of the Job description contact Kristin Chick on 02 6274 1134 or by email Kristin.chick@environment.gov.au.
For further information about the position please contact Sally Barnes 02 6274 2220 or Sally.Barnes@environment.gov.au
To apply, applications should be made through the Department's online recruitment system at: http://www.environment.gov.au/topics/about-us/employment.
Applications close: 11.30 pm, (Canberra time) 22 November 2017
Closing Date:

22 Nov 2017
Location:

NT
Salary:

Salary: $120,881 to $140,445 (plus allowances)
Work Type:

Full Time
Category:

Environmental Consultant
Environmental Management
Environmental Management Systems (EMS)
Environmental Science/Earth Science
APS Classification:

Executive Level 2