First listed on: 25 March 2019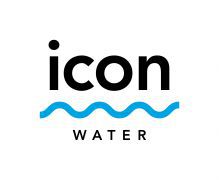 ICT Delivery Manager
Remuneration : Commencing from $169,079 plus 15% superannuation
Ongoing, full-time leadership opportunity
Maintain your PSS membership
Free gym membership
Canberra location

The opportunity

Icon Water's Digital Technology Group is looking for a highly skilled individual with a collaborative and a can-do attitude to direct and lead the delivery of digital projects via a multi-disciplinary, highly skilled team.
You will promote and build a culture of shared responsibility for the development and operations of digital systems to improve continuous delivery of business value through digital initiatives.

A day in the life...

Using your expertise, you will:
• Ensure the team's purpose and objectives are clear and are aligned to the Digital Technology Group's vision, strategy and customer roadmap
• Lead the delivery of projects using appropriate methodology, governance frameworks and performance indicators
• Implement Agile and DevOps practices for Icon Water enabling rapid deployment of applications where appropriate and guided by our strategy.
• Work with the Product Owner to support the roadmap for any given project and translate this into tangible and executable project artefacts.
• Ensure all products are built to an appropriate level of quality for each stage of the delivery process.
• Ensure proactive application monitoring is undertaken to certify application performance is robust, reliant, responsive and optimise to meet performance standards, providing a quality user experience
• Work closely with staff and stakeholders and regularly undertake activities to engage and build trust within the business.

About Icon Water
Icon Water is responsible for owning and operating Canberra's network of water and wastewater infrastructure and assets including dams, reservoirs, water and sewerage treatment plants, pumping stations to ensure we deliver safe drinking water and reliable sewerage services. Icon Water has been part of the Canberra community for 100 years.
We are an Equal Opportunity Employer, which values diversity and inclusion. We support applicants from all backgrounds, including Aboriginal and Torres Strait Islanders, people with disabilities, people from culturally diverse backgrounds and all ages. We also have a solid focus on gender balance within the organisation and encourage women to apply.

Why should you work for us?
We pride ourselves on being an employer who has a focus on flexible working arrangements, dedication to professional development programs, generous salary and benefits, free gym memberships and relocation allowance. We are a highly collaborative team that values a culture of safety, excellence and openness. We are committed to delivering quality service to our business.

 
To excel in this role, you will possess:
• Tertiary qualifications in ICT, project management or similar.
• Industry recognised project management methodology certification such as PRINCE2, Agile and/or Project Management Professional (PMP).
• Knowledge in agile software development lifecycles (SDLC's), agile values, principles and practices.
• Proven experience working in Cloud Environments; Azure, AWS.
• Proven experience in managing and delivering digital projects and a deep understanding of risk and quality management practices in an ICT Project context.
• Demonstrable experience in leading and developing a team.

Are you ready to take on this challenge? Does this sound like you?
If yes, log on our recruitment portal and submit your resume and a cover letter outlining how you meet the key skills, knowledge and experience required to succeed in the role. Applications close 11 PM 18 April 2019.
To learn more about this opportunity please connect with Sven Wittchen on 0400 417 355.
Closing Date:

18 Apr 2019
Location:

ACT - Mitchell
Salary:

$169,079
Work Type:

Full Time
Category:

ICT
Management/Operations
Water