First listed on: 17 July 2019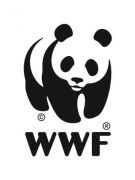 We are creating a world where people live in harmony with nature. Join us. Because together, anything is possible.
Join one of the world's largest and most respected conservation organisations
Premier 5 Star Green Office in Ultimo
3-year full time role, with flexible working including monthly RDO
About the organisation
WWF's global vision is to stop the degradation of the planet's natural environment and to build a future in which humans live in harmony with nature. WWF-Australia is part of the WWF International Network, the world's leading, independent conservation organisation. We are active in over 100 countries and have close to 5 million supporters internationally. In Australia and throughout the oceanic region, we work with governments, businesses and communities so that people and nature can thrive within their fair share of the planet's natural resources.
WWF's mission is to halt the decline of threatened plants and animals and to support their recovery. We do this by addressing the threats that affect them using the best available science while working in partnership with communities, Indigenous groups, government and business. The world is changing fast. Our wildlife and wild places face unprecedented challenges. The result is people yearn more for nature and are connected with each other like never before. We know that we can achieve more by partnering, sharing, empowering communities, forming alliances and building a movement for the environment. Working together is the answer. It is our goal to bring about this unified voice for nature.
About the role
This role is a new position for WWF-Australia reporting directly to the Chief Conservation Officer which provides the opportunity to shape the campaign from the ground up, and Australia towards ambitious clean energy goals.
The Campaign Manager works in partnership with individuals and organisations to accelerate Australia's transition towards a clean energy future whilst campaigning to enhance Australia's investment in zero-emission technologies. The ultimate aim is for Australia to harness the opportunity to become a leading global exporter of renewable energy by 2030.
Skills, knowledge and experience
Experience developing & implementing campaign strategies relating to climate change, environmental conservation &/or sustainable development.
Knowledge of current issues relating to climate change, mining & energy, clean technologies & just transitions.
Advanced advocacy, community outreach & multi-stakeholder management skills including a track record of successfully engaging with diverse communities, organisations & mainstream audiences.
Strong analytical & problem solving skills including identifying strategic issues & developing innovative responses to achieve desired outcomes.
Experience interacting with the policy, investor & business community at the level of senior advisors, Ministers & C-Suite.
A track record of developing fundraising proposals & delivering against income targets.
WWF-Australia is looking for a candidate with excellent interpersonal, negotiation, conflict resolution and issues management skills, with confidence in presenting to diverse audiences, along with exception communications skills that include experience communicating complicated concepts in plain English within a cross-cultural context. The ideal candidate will have an ability to work both autonomously and constructively within a team and be aligned with WWF's vision, mission and I-KODE Values.
WWF values diversity and is building a workforce that reflects the community we serve. WWF is an equal opportunity employer and Aboriginal & Torres Strait Islander peoples, people from culturally & linguistically diverse (CALD) backgrounds and people with disabilities are encouraged to apply.
Applications
Applicants are encouraged to review the Job Description and can apply via http://www.wwf.org.au/about-us/jobs-at-wwf
Only those applicants applying online via the eRecruitment System will be considered.
Please include the following two attachments: (1) a cover letter/statements against the selection criteria and (2) your resume (CV), including two referees.
Closing Date:

31 Jul 2019
Location:

NSW - Sydney
Work Type:

Full Time
Category:

Climate Change/Climate Science
Environmental Advisor/Consultant
Environmental Management
Renewable Energy
Sustainability