Director - Australian Animal Health Laboratory (AAHL)
First listed on: 21 January 2018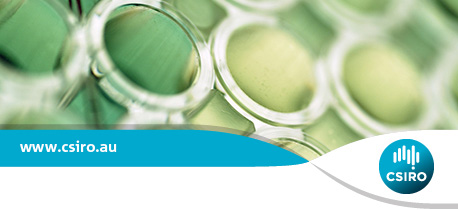 Director - Australian Animal Health Laboratory (AAHL)
Lead this world class biosecurity research facility

Influence the national health & biosecurity agenda

Senior leader role in Australia's premier scientific and technology research organisation
The Position
Reporting to the Executive Director, National Facilities & Collections, the Director of AAHL is responsible for providing:
leadership of and direction to CSIRO's capabilities and research underpinning the AAHL deliverables

managing the AAHL National Facility

strategic advice nationally to Government departments, livestock industries and CSIRO in the area of animal disease management, emergency disease diagnosis and response.
The three key areas of impact are:
Capability Leadership. Provide vision, leadership and direction of research and the capabilities underpinning AAHL deliverables ensuring that CSIRO remains scientifically competitive nationally and internationally in animal health sciences.
Facility Management. Develop and implement strategies and a new operating model for AAHL as a world class biosecurity facility whilst ensuring a safe and productive work environment consistent with established standards of bio-risk management, occupational health, safety and environmental management. At the present time the AAHL operating model is being transitioned to enable wider community use of the facility for both science and National benefit as a CSIRO National Facility.
Enterprise Leadership. As a senior CSIRO Leader, provide strategic leadership, support and direction into CSIRO's science direction setting and organisational initiatives. Actively manage key relationships and alliances with partners, government and industry to ensure optimal competitive positioning, organisational alignment and science delivery in the national interest.
Location: Geelong, Melbourne Vic.
Salary: An attractive salary package is negotiable
Tenure: Specified Term of 3 years (opportunity to renew)
Reference: 50101
To be successful you will need:
A PhD or equivalent in a relevant agricultural, veterinary, bio-medical or biological science.

Proven experience in managing a complex laboratory facility (around 150 staff), including the inter-related issues of Level 4 bio-risk management, compliance to regulatory environment and meeting national expectations in terms of the contribution of the laboratory to disease preparedness and response.

Proven qualities and abilities to lead a world-class multi-disciplinary scientific team to provide research solutions applicable to the country.

Demonstrated commitment and ability to manage all aspects of Health Safety and Environment in a complex bio-containment facility.

Established track record of building, driving and embedding cultural change and effective change management.

Strong leadership skills that demonstrate the ability to unite disparate groups.
Before you apply please click the link at the end of the sentence to open Applicant information booklet which contains the full position description: Applicant information booklet
About us
At CSIRO, we do the extraordinary every day. We innovate for tomorrow and help improve today – for our customers, all Australians and the world. We imagine. We collaborate. We innovate.
CSIRO Australian Animal Health Laboratory (AAHL)
AAHL helps protect Australia's multi-billion dollar livestock and aquaculture industries, and the general public, from emerging infectious disease threats. It is a high-containment facility designed to allow scientific research into the most dangerous infectious agents in the world.
We work flexibly at CSIRO, offering a range of options for how, when and where you work. Talk to us about how this role could be flexible for you. Find out more! CSIRO Balance
How to Apply:
For further information about this role, and to apply please contact Terri Ward at: terri@towardco.com or phone +61 447 667 439. Please do not apply via this website.
You will need to provide 1 document only containing your covering letter and resume that best demonstrates your ability to meet the requirements of the role as defined in the Application information booklet.
Open to applications until filled.
Please do not apply here. Your application should be directed to Terri Ward at: terri@towardco.com

Location:

VIC - Geelong
Salary:

An attractive salary package is negotiable
Work Type:

Full Time
Category:

Agriculture/Agronomy
Animal Science
Management/Operations
Regulatory Services
Research/Scientific