First listed on: 15 February 2020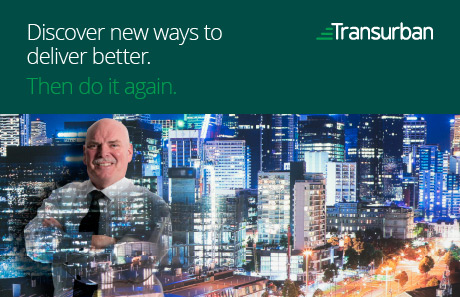 Assets Environmental Inspector
The Transurban Queensland (TQ) Assets team manages the operation and maintenance of the 'Linkt' network, a $10B network of roads, tunnels and bridges spanning 81 kilometres across Brisbane. As a member of the TQ Assets team, the Network Environmental Inspector's responsibility is to monitor, audit, evaluate and report on activities and events that occur on, or impact upon, the open road corridor and tunnel assets with a focus on flora and fauna and air, noise and water quality.

The Assets Environmental Inspector will need to build relationships with diverse and challenging groups, including internal and external stakeholders, have the ability to influence, and communicate in written and oral format to achieve outcomes.

The impact you'll have:
Undertaking inspections you'll attend scheduled works and tunnel shutdowns for our network, you'll monitor flora and fauna and air, noise and water quality and identify, correct and report on environmental risks, hazards and safety issues
Collecting and analysing samples and preparing reports, you'll ensure that any issues or risks to the landscape or environment are monitored and addressed and that the relevant bodies are notified
Reviewing and developing procedures and processes in the environmental stream, you'll ensure that environmental legislative requirements are adhered to
The talents you'll bring:
You'll hold a valid driver's licence to access and attend sites on the Transurban Queensland network
You'll possess a relevant tertiary qualification in Environmental Management/ Science/ Engineering
You'll have experience with infrastructure construction and maintenance including monitoring and advising on maintenance programs
You'll have a demonstrated ability to conduct inspections and audits, particularly in live traffic environments across highly trafficked roads
You'll be highly process and detail driven with the ability to prepare reports and understand and interpret complex documentation
You'll be proactive, flexible and resilient with an ability to work on a 24/7 basis to attend tunnel shuts/ night shifts as required
About us

Transurban is driven by bringing people and places closer. The roads we plan, build, operate and maintain make communities stronger, across Australia and beyond. Together, we're building a future that marries traditional infrastructure with emerging technology.

Start changing the world around you. Click Apply now.
At Transurban we support flexibility. Talk to us about how this job could be flexible for you.

Transurban is an equal opportunity employer and welcomes applications from candidates of diverse backgrounds, including Aboriginal and Torres Strait Islander people.
Closing Date:

28 Feb 2020
Location:

QLD - Eight Mile Plains
Work Type:

Full Time
Category:

Assets/Auditing
Engineering
Environmental Management
Environmental Science/Earth Science