First listed on: 08 November 2017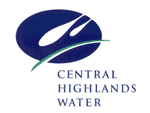 Manager Capital Delivery
Leadership role in a vibrant regional city
Drive innovation & excellence in service delivery

Central Highlands Water (CHW) is a leading regional water corporation based in Ballarat, delivering high quality water, waste water and recycled water to more than 140,000 people. CHW provides fully integrated water services, in a true "catchment-to-tap-to-catchment" approach. The organisation is currently seeking to employ a high performing people leader who will be responsible for driving innovation and efficiencies across the capital works programs to enhance customer value.
Reporting to the General Manager Capital Delivery and Network Field Services, you will be responsible for leading the delivery of the capital works program for the organisation. You will provide leadership, technical input and support to the Project Management team to deliver multiple complex, multidisciplinary capital projects. You will ensure that program and project performance are delivered in against time, cost and safety requirements whilst driving commercial, efficiency, quality improvements within the program.
You will further develop an already high performance culture within your teams, which include blue collar professionals located across multiple sites. You will continue the good work already in place around identifying efficiency opportunities and maintain strong reporting standards around KPI's including incident response, safety and budget to name a few. You possess an engaging interpersonal style, the ability to build strong rapport and a commitment to building relationships, as you will be leading relationships with various stakeholders including contractors, regulators as well as customers.
Central Highlands Water is proud to be an inclusive and equal opportunity employer, and offers a range of flexible work arrangements and people of all abilities and backgrounds are encouraged to apply. To apply for these roles, please go to www.davidsonwp.com.

For further information or a confidential discussion, please contact Seamus Scanlon on 03 9929 9589 or Jarrod McLauchlan (03) 9929 9515.
Closing Date:

24 Nov 2017
Location:

VIC - Ballarat
Work Type:

Full Time
Category:

Management/Operations
Stakeholder Engagement/Management
Water