First listed on: 16 November 2021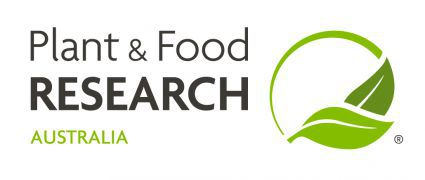 Temperate Tree Physiology
Adelaide, Australia
Vacancy number 44374
A bit about us
At Plant & Food Research, we believe science can create a better future. By finding smarter, greener options today, we're helping secure the world we want to live in tomorrow. With our partners, we use world-leading science to improve the way they grow, fish, harvest and share food. Every day, we have 1000 people working across New Zealand, Australia and the rest of the world to help deliver healthy foods from the world's most sustainable systems.
What you will be doing
You will be conducting research on the optimisation of almond nut production and enhancement of quality, with collaborative and development opportunities in apples, pears, and other perennial crops. You will contribute to applied and fundamental research programmes on crop physiology and its interaction with environment, to develop innovative, sustainable production technologies. You will be part of research programmes based in Australia and offshore. You will be based in Adelaide, Australia and work in a New Zealand-based team well known in this area of research and having strong links with breeding, molecular genomics, plant architectural development and modelling, postharvest science, bioengineering, and production foot printing.
What you will need
To be successful in this role, you will have a PhD in plant sciences, horticulture or plant physiology, with an proven ability and experience in plant science research from both an applied and fundamental perspective. A sound publication record will be an advantage. You will have experience with and a broad understanding of plant production and fruit production systems, preferably in temperate fruit and/or nut crops. You will have an organised and methodical approach to tasks, with excellent attention to detail. You will have sound knowledge of experimental process, along with laboratory and instrumental experience relevant to crop physiology. You will be a collaborative researcher, with experience in building and maintaining excellent working relationships with a diverse range of people, including with growers and other clients. Willingness to travel domestically and internationally, and flexibility to work outside normal working hours according to seasonal demands will be essential.
What you will get
The opportunity to work within a team where you will contribute to exciting projects with an organisation that has an excellent reputation for its science and impact! You will be based in Australia with a small group of PFR staff, but work closely with your New Zealand based team in Hawke's Bay, Clyde, and Motueka. There will be strong opportunities to grow the Team's science activity and collaborations in Australia in line with the team's research direction. We encourage career development for individual researchers, and a development plan will be included in your annual planning session.
For more information, registration details and to apply for this position please visit
People & Careers · Plant & Food Research (plantandfood.com).
Please quote vacancy number 44374
Applications close 7th December 2021

Closing Date:

07 Dec 2021
Location:

SA - Adelaide
Work Type:

Full Time
Category:

Horticulture/Arboriculture
Plant Biology/Crop Physiology
Research/Scientific