Local Government Strategy & the SDG's

LOCAL GOVERNMENT STRATEGY & THE SDGs

Anything Room, Green Square Library |355 Botany Road | Zetland | Sydney, NSW 2017 | Australia
Tuesday, 19 February 2019 from 10:00 am to 4:30 pm (AEDT)

Local governments are local leaders, policy makers, catalysts of change and the level of government best-placed to link the United National Sustainable Development Goals (SDGs) with local communities.
Learn how the SDGs can be applied to the daily work of local and regional governments and delivered collaboratively making communities healthier, more sustainable, liveable and inclusive places to live.
This workshop will elevate your Local Government Strategy through the lens of the Sustainable Development Goals and help you to bring your stakeholders on the journey.
Masterclass Learning Outcomes
By the end of the course, you should feel confident that you know enough about the SDGs to start integration with your strategy or build into a new one, and engaging your stakeholders.
Introduction to the Sustainable Development Goals
Understand each goal, its indicators and how Australia is performing.
Learn how to map SDGs to your current plans and use them to build future strategy
Learn how to create an integrated response to the SDGS across your council working with a system view
Be inspired by Guest Speaker in a 'live podcast' with UNAA SDG National Program Manager - Patricia Garcia, AO.
Hear case studies on how local governments are encouraging engagement with the SDGs
Understand how to communicate with, and engage stakeholders using the goals.
You will also receive unique SDG mapping and strategy builder tools as part of the workshop.
LEARN FROM THE EXPERTS
ASHA KAYLA - CAPACITY BUILDING FOR A SUSTAINABLE WORLD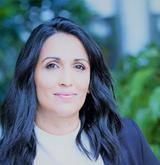 About the facilitator - Asha is a Sustainability leader and advocate. She has 12+ years' experience of working in Sustainable Business across public and private sectors internationally, holding senior positions in retail, logistics, ICT and government organisations. She has deep expertise in strategy, engagement and education to drive responsible and sustainable business practices.
A Fellow of the Centre for Sustainability Leadership and a Cambridge University Sustainability Program Alumni. She provides pro bono support to UN Association of Australia to progress Sustainable Development Goals partnerships.
She helps to take strategy 'off the page' through meaningful and authentic engagement. In order to use her #VoiceforGood, she writes, speaks, trains and influences in any way she can to create an inclusive and sustainable world.
Guests speaker: Patricia Garcia AO – National SDG and Peace Program Manager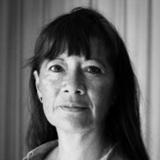 Patricia Garcia, AO is a highly respected humanitarian and human rights advocate, with experience in project design and delivery, campaigning, and fundraising. For over 20 years Patricia has lived and worked in war zones. She has managed and coordinated humanitarian relief and development programs to assist refugees and IDPs in some of the world's longest-running conflicts, including Afghanistan, Sudan and Burma.
Patricia has worked for the United Nations and international NGOs, including Oxfam, Peace Winds Japan, German Agro Action, Norwegian Church Aid, UNHCR, and UNOPS. She is currently the National SDG Manager for the United Nations Association of Australia (UNAA).
Questions? This email address is being protected from spambots. You need JavaScript enabled to view it.

Can't make it? too far away for you? Leave an expression of interest for future dates and other locations that will be added soon, by clicking here.