WA to host big battery hub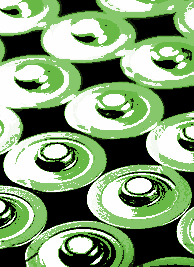 Western Australia will soon host a national hub for future battery research.
A Curtin University-led collaboration of 58 industry, government and research partners have won a bid to establish the $135 million Future Battery Industries Cooperative Research Centre (CRC).
Curtin University Deputy Vice-Chancellor Research Professor Chris Moran said Australia has to capitalise on the significant opportunities presented by the battery boom.
"The world is transitioning to electricity systems powered by renewable energy and the global use of energy materials is booming, driven by the rising demand for batteries to store this power," Professor Moran said.
"The Future Battery Industries CRC will address the existing gaps in the nation's capacity to respond to this growth industry by creating opportunities to process, manufacture and deploy batteries, delivering an estimated $2.5 billion benefit to the Australian economy over the next 15 years.
"This national consortium will also offer evidence-based advice to inform the development of government policies, rules and regulations to help guide the rapid transformation of energy systems driven by the expansion of renewables all over the world."
The centre has a six-year plan to address gaps in the battery industry's value chain.
"The Future Battery Industries CRC will investigate opportunities for greater efficiencies in the extraction and refinement of battery minerals, including facilitating the steps beyond mining and concentrate production to cathode production and the manufacture and testing of battery components and systems," said Future Battery Industries CRC Chair Mr Tim Shanahan.
"Given Australia's abundant resources of battery minerals and world-class resources sector, the potential to promote the nation's premium-quality, ethically sourced and safe battery minerals and metals through forensic-accredited and traceable sources will also be investigated, paving the way for Australia to position itself as a global leader in the international battery value chain."
The Australian Government has committed $25 million to support the development of the Future Battery Industries CRC, following a $28 million commitment from industry, government and research partners.
The Western Australian State Government seeded the bid with a combined $6 million in provisional funding to support to establishment of the Future Battery Industries CRC in Perth, Western Australia.