WA protects new zones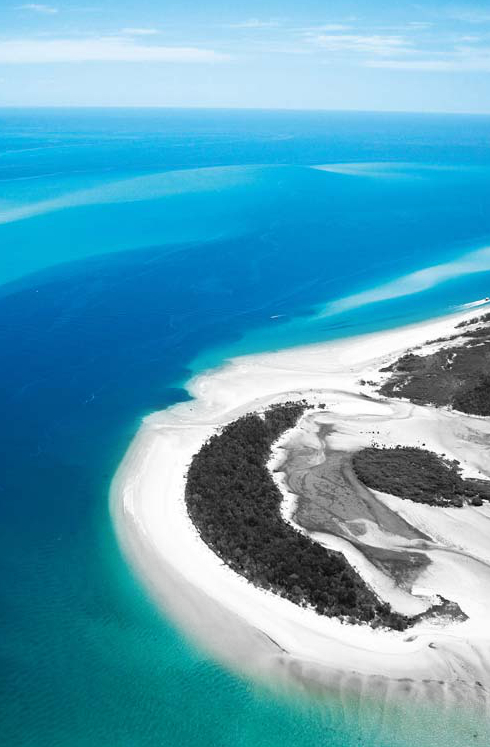 Three new marine parks have been announced in WA's Kimberley region.
The WA Government has announced three new marine reservations - the Bardi Jawi Garra, Mayala and Maiyalam Marine Parks - covering thousands of kilometres of Kimberley coastline and more than 600,000 hectares of the Buccaneer Archipelago.
The parks have been co-designed and will be jointly managed by the area's Bardi Jawi, Mayala and Dambeemangarddee traditional owners. They cover waters surrounding the Dampier Peninsula, north of Broome, land and coastline to the north of Derby, and the thousands of islands that make up the Buccaneer Archipelago.
The new areas amalgamate some existing park areas, including high-profile Kimberley locations such as Horizontal Falls and Yaloon on the shore of Cone Bay.
Bardi Jawi traditional owner Kevin George says the formal recognition is a big step forward.
"We've got a duty of care to the environment, and a duty of care to our people," he said.
"It's very much important to our people to be part and parcel of designing all of this … and we're pretty happy with the process."
Dambimangari Corporation director Leah Umbagi has welcomed the park as an important recognition of her people's connection with the sea.
"By doing this in collaboration with the other groups … I think coming forward as a group as the saltwater people it's a big [step] forward," she said this week.
Mayala Inninalang Aboriginal Corporation chair Rowena Mouda says traditional owners are needed to protect the cultural health of the coastline.
"The cultural belonging, the cultural maintenance and preservation is so important. If we lose sight of that, then we've lost sight of our identity of who we are," she said.
"With this process, there have been families that have returned to country for the first time.
"There've been families that have returned after many years and been able to plant their feet on that country, and we've seen healing take place with people who have not gone back to country since they were there as a child.
"There's a healing in oneself, your body, your spirit, your mind that comes into play, and it's hard to explain when you don't have that belonging."
It is the first time in Western Australia that parks have been co-designed by Indigenous groups, and advocates hope the model will be mimicked in similar future decisions.
The announcement of the new zones comes after a fairly divisive planning process, local and statewide fishing groups arguing they had been left out of the consultation process and were being deprived of fishing spots.
The government ended up making concessions to allow access to Dam Creek, the Graveyard, Kimbolton Creek, Strickland Bay, and areas of reef near the Cone Bay Barramundi Farm.
WA Environment Minister Reece Whitby says he makes no apologies for the government's commitment to the co-design process.
"All stakeholders are involved, there's no doubt about that," he said.
"The traditional owners have said that they've found time to listen to the commercial fishers, the recreational fishers, and the other users of this country.
"It needs to be managed in a way that everyone's interests are taken note of. There will be areas that are set aside in terms of zones to protect conservation values and Aboriginal heritage values.
"But there are zones also that acknowledge that this is about recreation, it's about tourism, it's about commercial businesses.
"My experience with commercial operators is they actually want this environment protected for the long term so that their industry is sustainable - the best way to do that is with the marine park where the conservation estate is recognised and protected."
The government is also providing a support package for commercial, charter, and recreational fishers operating in the park and impacted by its boundaries.
"[The package] will be developed with the community to ensure the continuation of sustainable fisheries, high-quality fishing experiences, and support for local industries," Fisheries Minister Don Punch said.