Third hit for SKM recycling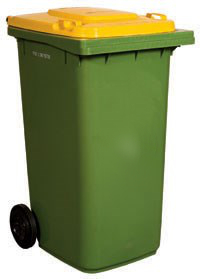 Another Victorian recycling plant has been closed.
A plant in South Geelong has become the third of SKM Recycling's facilities to close, after the Environment Protection Authority (EPA) shut plants at Laverton and Coolaroo over fears of fire risk.
The Coolaroo plant – also owned by SKM – caught fire in 2017 and burned for 11 days, leading homes to be evacuated in significant environmental ramifications.
SKM had been diverting material to its South Geelong facility after the EPA shut down Coolaroo, but it has now reached capacity and will not accept waste for several weeks.
The situation has left close to 30 Victorian councils scrambling to find a place for recyclable waste.
"As an interim measure, recyclable materials will be sent to landfill," a City of Greater Geelong statement said.
"We expect recycling to resume as normal at SKM Geelong within the coming weeks."
Several regional councils will be able to stockpile their recycling until a solution can be found.
The Municipal Association of Victoria (MAV) wants state and federal governments to step in.
"It is the federal and state governments that have the levers to reform and strengthen our waste and resource recovery system," said MAV president Cr Mary Lalios.
"Mandatory product stewardship schemes should be introduced that require producers to take responsibility for the environmental impacts of their products.
"A new report commissioned by the Australian Council of Recycling found that mandatory product stewardship schemes would add just a few dollars to the purchase price so electronic goods, tyres and mattresses can be recycled at the end of their life.
"Similar schemes operate effectively across Europe and America, Australia remains a laggard.
"The federal government has the power to introduce mandatory schemes through the Product Stewardship Act which, fortuitously, is currently under review.
"The Act should be amended to contain clear and binding targets to drive action by industry.
The advocates also want an action plan for the newly adopted National Waste Policy that commits governments, industry and the community to firm targets and timeframes to fast-track the transition to a circular economy where waste avoidance is prioritised.
"The Policy as it stands is weak and offers little hope of meaningful reform," Cr Lalios said.
"At the state level, there are a range of critical actions the government could take to strengthen our system and help achieve lasting change.
"One action is the introduction of a container deposit scheme – Victoria is one of the last states without one.
"We also need a statewide community waste education campaign to help individuals make waste-wise decisions, encourage consumers to put pressure on producers to reduce waste, and ensure recycling is not contaminated with non-recyclable products.
"Infrastructure funding support to bolster the sorting and processing capability at Victoria's materials recovery facilities is also essential.
"We have a need for more capacity now and this need will only grow as our population increases."