Tech connections to boost people power

Print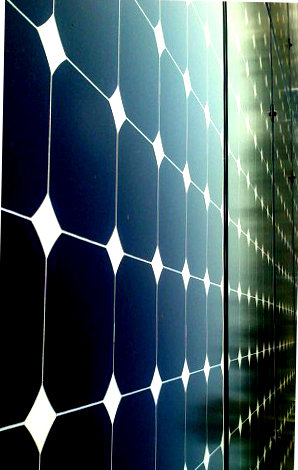 A Canberra company is bringing in a new technology that will allow households to buy and sell electricity on the market, potentially cutting the middle man and turning the industry on its head.
Electricity retailers have long dealt with the buying and selling of electricity, but a new firm – Reposit Power – says new technology could make the specialised firms unnecessary.
Reposit Power has launched a pilot program of its GridCredits scheme.
It will provide battery storage in six homes across Canberra for the six-month trial, with the Australian Renewable Energy Agency contributing $445,000 to the $900,000 project.
In an interview with renewable industry press RenewEconomy, Reposit Power's Luke Osborne said GridCredits would let homeowners "buy low and sell high".
He said for some households it will mean they can stay connected to the grid, maximise their earnings but completely eradicate their bills.
"A lot of what retailers do is buying services from peaking power stations. Consumer with storage and solar panels can provide the same services themselves," Osborne said.
"What we doing is when it makes sense – households can be a seller, and then buy electricity at a low price.
"This is the alternative to going off grid – households can be energy independent, at the same time as making the whole grid cleaner.
"Networks should be a platform for trading and exchange of electricity, so tariffs should be structured to encourage this, not to prevent it, or that will accelerate the death spiral of the grids.
"This is about households being able to go head to head with the major companies," he said.
Reposit Power's pilot program is aimed at convincing the Australian Energy Market Operator that households or businesses can meet its requirement that suppliers be a "reliable source of power".
ARENA CEO Ivor Frischknecht said it would provide more value from rooftop solar PV installations, which now sit on one in five Australian homes.
"This substantial rise has made it vital to find solutions to better manage how residential solar systems operate in our electricity grids," Frischknecht said.
"Reposit's GridCredits system can control and store solar energy. This gives consumers access to their own power overnight and at peak times, reducing their demand on the grid.
"It also allows energy to be sold back into the grid by placing bids into the market, turning residential properties into micro power plants."