Tassie council takes big green steps

Print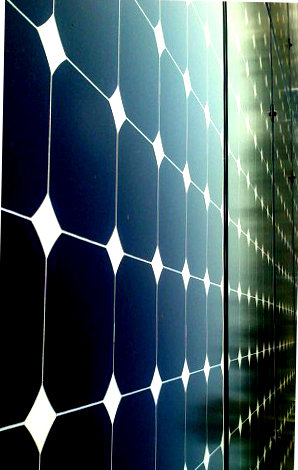 One Tasmanian council is making bold moves to cut costs through renewable energy.
Kingborough Council has become the first in the region to install solar panels on its headquarters and Council Chambers.
Meanwhile, a nearby historic power station is being restored to operating order, with a few modern bits to boost its hydro-electric capability.
The Kingborough Council says the investments build local leadership by helping to combat climate change and embrace sustainable energy.
"As a local council, we can only make a small overall contribution against climate change but every small contribution and act of leadership is vitally important," Mayor Steve Wass said.
"The efforts we make now are so important for the future of our communities, and we're determined to make a sustainable difference at local level."
A 168-panel solar setup has been installed on the roof of the Kingborough Civic Theatre, home to the council's headquarters and chambers.
It was installed by a local company at a cost of just under $100,000, but given that they will generate about one-fifth of the Council's current usage, the panels will take about six years to pay for themselves.
The panels are expected to save the Council $17,000 a year in power costs – resulting in long-term savings for ratepayers.
Meanwhile, the Deloraine Power Station is being restored by a local engineering business.
Deloraine was built in 1907, and is the oldest power station to have been built and operated by a local authority in Australia.
Fifty Tasmanians have worked on the project to install new turbines and pipe work for the power house.
The restored station now has a nominal power output of 20kW, enough to power a planned café and visitors centre onsite as well as ten homes. Excess power will be sold into the national electricity grid.
These announcements could become more frequent, with the recent formation of a new expert body – Climate Tasmania.
Climate Tasmania says it is committed to strengthening climate change action across the government, business and community sectors of the state.
The group takes the place of the Tasmanian Climate Action Council (TCAC) – an advisory body originally established to provide independent advice on climate change and abolished by the current government during a round of cost cutting measures.
But the importance and urgency of responding to climate change cannot be brushed away so easily.
Former TCAC members have recognised the ongoing need for an independent, informed body to keep climate change policy on the political and community agenda, and brought in additional members to form Climate Tasmania.
The new group says it is better than ever, and ready to provide a diverse range of expertise spanning scientific, legal, economic, health, social and policy aspects of climate change.
More information is available at the official Climate Tasmania site.