Swiss vote for power switch

Print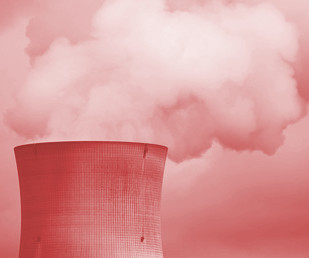 Swiss voters have backed billions of dollars in subsidies for renewable energy and a ban on new nuclear plants.
The Swiss system of direct democracy gives voters final say on major policy issues.
Provisional data from the latest question put to the people suggests support is at about 58.2 per cent for the plan to ban nuclear, build wind and solar sites and bail out struggling utilities.
"The results shows the population wants a new energy policy and does not want any new nuclear plants," said Swiss Energy Minister Doris Leuthard.
Ms Leuthard says the law will boost domestic renewable energy supplies and cut fossil fuel use.
"The law leads our country into a modern energy future," she said.
The first parts of the law will take effect in early 2018, costing the average family 40 francs ($55) more a year due to a grid surcharge to fund renewable subsidies.
Critics say a family of four would pay about 3,200 Swiss francs ($4,410) in extra annual costs, and that the reliance on imported electricity could increase due to more intermittent wind and solar energy.
Political parties and environmentalists hailed the result.
"The voting public has ... paved the way for a future that builds on sustainability, renewable energies and energy efficiency," the Social Democrats said.
"Today's decision is good for the climate, the environment, our jobs, the Swiss economy and the whole population."
The electrical and mechanical engineering sector is keen to see how it will be implemented.
"The problem of long-term security of electricity supplies must be resolved. It is also important for companies that the costs and the regulatory burden not swell," it said.
The law will raise 480 million francs ($660 million) from electricity users to fund renewable investments.
The Government will also set aside an additional 450 million francs ($620 million) from an existing fossil fuels tax to continue cutting energy use in buildings.
Solar and wind currently account for less than 5 per cent of Switzerland's energy output, while 60 per cent comes from hydro and 35 per cent from nuclear.