Sun Cable makes IA list

Print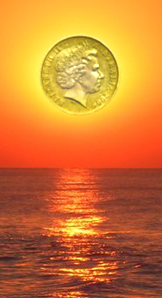 More progress has been made on the world's biggest solar and battery project.
Sun Cable's Australia-Asia PowerLink has secured the endorsement of Infrastructure Australia.
Sun Cable will be the world's largest solar and battery storage project if it goes ahead, comprising 20GW of large scale solar and up to 42GWh of battery storage, transported to Darwin via an 800MW transmission line, and then on to Singapore via a 4,200km sub-sea cable.
Analysis suggests the project will cost around $30 billion, but create export revenue of at least $2 billion a year from its operations.
The support of Infrastructure Australia means that the project can advance to the "investment ready" stage on the official priority list, lining it up for funding from government agencies such as CEFC and NAIF.
"Today's announcement by Infrastructure Australia affirms that the AAPowerLink is economically viable and will deliver significant benefits for Australia and our region," Sun Cable founder and CEO David Griffin said in a statement.
"The AAPowerLink will enable a stronger economy for the long term through contracts, wages and economic diversification.
"It will spur enhanced capacity and skills in the construction and technology sectors as a result of jobs and training over the lifetime of the project, and pave the way for new green industries to be established, and to thrive."