Sugar hats to save heads, planet

Print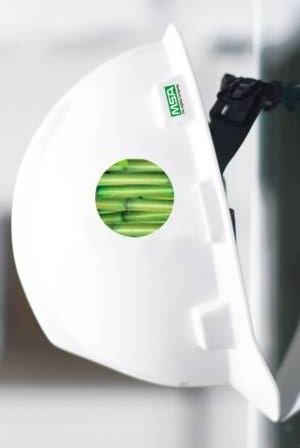 A Brazilian company has launched the world's first environmentally friendly hard hat – protecting heads from harm and the earth from humans.
Unlike normal petrochemical-based hats, the green hat is made from high-density polyethylene derived from sugarcane.
They are produced in Brazil, home to the world's chief sugar industry, but will be sold in Australia possibly before the end of the year.
Global director of strategic marketing for the firm that makes the tough-but-friendly safety-wear, Eric Beck says: "The sustainable benefits of using 'green' HDPE in a hard hats are what initially captured our interest... at the end of the day; the hardhat has to provide the same high level of head protection that our ... brand is known for around the world. That's what makes this product option so attractive."
The HDPE green hardhats are totally recyclable and have even been nominated for an award, having been recently selected by Frost & Sullivan for the 2013 New Product Innovation Leadership Award.