Study gleans green use for tree waste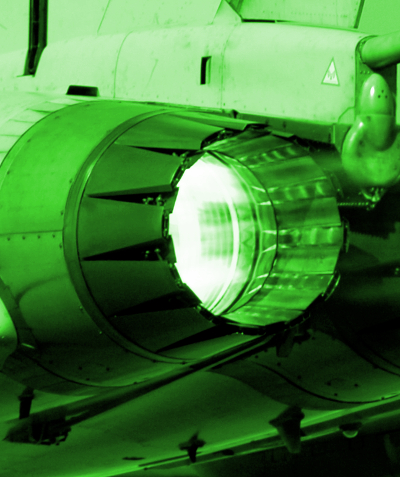 Researchers in the US have discovered a new material for making biofuel, which had previously been discarded as part of the process.
The experts have figured out a way to successfully convert the common wood byproduct 'lignin' into hydrocarbon molecules that could be used as jet fuel.
The work has been published in Green Chemistry (a journal of the Royal Society of Chemistry), and the lead researcher Dr Bin Yang has secured a patent for the technique as well.
Yang's procedure uses lignin - an organic polymer that makes plants woody and rigid. Ordinarily, it is wasted when plant biomass products such as cellulose, are converted into biofuels like ethanol.
"After cellulose, it is the most abundant renewable carbon source on Earth," according to the website of the Switzerland-based International Lignin Institute.
Between 40 and 50 million tons of lignin are produced annually worldwide, mostly as a non-commercialized waste product, according to the institute.
"The effort to transform lignin into higher-value products for large developed markets is critically needed," Yang said.
"If we can make jet fuel from the biomass-derived lignin, it addresses this challenge."
Yang said the process could grow the economic potential of advanced biofuels.
"It will begin to address the nation's challenge for the production of clean, domestic biofuels that can help replace crude oil," he said.
The procedure converts lignin into a mix of hydrocarbons in a single reactor using specifically-selected catalysts.
The resulting product must be separated and purified to obtain the hydrocarbons that can be used in turbine engines, and currently must be combined with petroleum-based jet fuel to meet certification requirements.
But Yang's procedure may soon be able to supply the molecules that are necessary to be certified as a jet fuel.
Jet fuel typically needs molecules that consist of 12 to 16 carbon atoms to fulfil jet engine requirements, while gasoline requires molecules with fewer carbon atoms, but it is much more volatile.
On the other end of the spectrum is diesel, which it is significantly less volatile but begins to gel at cold temperatures.
Jet fuel requires the same nominal range of molecules as kerosene, which is not as volatile as gasoline but also does not freeze at the cold temperatures found at altitude.
But it does not stop there.
Dr Yang is also using lignin to produce other chemicals and materials, including lipids and bioplastics.
He also is working on projects to convert lignin into chemicals for supercapacitors, among other intriguing projects.
Yang and his team's research is supported by the Defense Advanced Research Projects Agency through the U.S. Department of Defense, as well as the U.S. Department of Energy, the National Science Foundation, the Sun Grant from the U.S. Department of Transportation, the National Renewable Energy Laboratory and the Seattle-based Joint Center for Aerospace Technology Innovation.