Strong Origin allegations leaked

Print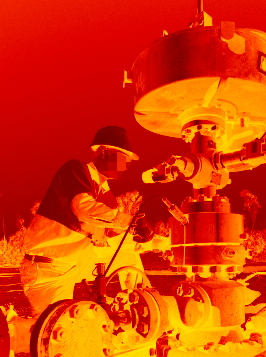 A corporate whistleblower says Origin Energy has a deliberate policy of ignoring leaking coal seam gas wells.
Claims have been filed in a revised statement of claim to the federal court which suggest Origin has failed to properly measure the amount of gas it produces and so has underpaid its royalties to the Queensland government.
The whistleblower says senior management knows about the issues, but ignores them.
Origin Energy denies the claims.
The allegations are made by a former senior manager of compliance at Origin, Sally McDow, in a case that will test Australia's corporate whistleblower legislation.
The allegations have already led anti-CSG activists to call for a complete overhaul of the oil and gas industry, which is currently governed largely by self-regulation.
Some have also called for an investigation into Origin's compliance with environmental and other requirements.
McDow alleges there is a vast number of incidents in which Origin has failed to comply with legal or regulatory requirements, failed to report incidents either internally or to regulators, and failed to maintain hundreds of gas wells across Australia and New Zealand for periods of "10 years or more".
She says that in one case, an offshore gas well in New Zealand waters was known to be leaking oil and gas as far back as 1993 without being inspected or maintained.
In another case, Ms McDow says that at a meeting of 35 senior managers she attended she heard of serious issues that had not been reported, including the contamination of aquifers, leaking oil and gas, and spills of radioactive materials.
Ms McDow says she was ordered not to mention the incidents in her reports.
Fairfax media has detailed some of the most shocking allegations. Following similar revelations in News Corp newspapers.
The allegations are part of a claim under the Fair Work Act in which Ms McDow says she was dismissed for blowing the whistle on the alleged cover-ups.