Stop Adani Alliance launched
F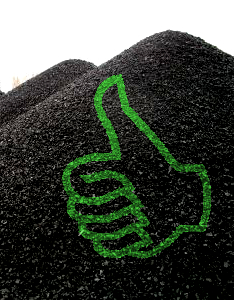 ormer Greens leader Bob Brown has brought together a range of environmental groups to form a unified front against the Carmichael coal mine.
The Stop Adani Alliance comprises 13 different groups, coming together to lobby against the planned coal mine in northern Queensland.
There are particularly keen on pointing out the Federal Government plans to loan Adani, Carmichael's owners, up to $1 billion to get the near $20 billion project off the ground.
Mr Brown says the group has been buoyed by new polling that shows three-quarters of Australians oppose subsidies for the mine.
A ReachTel poll taken on 14 March found 74.8 per cent of voters agree with the statement; "Adani should fund its own project".
The alliance has issued a declaration arguing the mine will "fuel catastrophic climate change" by digging up 2.3 billion tonnes of coal over 60 years of operation, which when burned would create 4.6 billion tonnes of carbon dioxide.
It also states the mine will "trash Indigenous rights", given that Adani has not secured the consent of local Wangan and Jagalingou Indigenous groups.
The Stop Adani Alliance includes the Bob Brown Foundation, the Australian Conservation Foundation, 350.org, Get Up, the Australian Youth Climate Coalition, the Seed Indigenous Youth Climate Network and the Australian Marine Conservation Society.
It is calling for:
Action to cut carbon pollution
The withdrawal of the Adani Carmichael mine, rail and port project
A ban on new coal mines and expansions in Australia
The end of public subsidies for high-polluting projects
"Adani's coalmine will be the most dangerous in our history, ramping up global carbon pollution precisely when emissions need to be drastically cut," Mr Brown said.
The Federal Government's Northern Australia Infrastructure Fund granted "conditional approval" to Adani for a $1 billion loan in December last year.
"Australians don't want this dangerous coalmine," president of the Australian Conservation Foundation, Geoff Cousins, said at the launch of the new lobby.
"It's clear from new polling that the community are with us – they know coal is a dirty, dying industry.
"The government and the Labor party must categorically rule out any public funding for the mine."
Recent analysis by Greenpeace Australia Pacific found the rail project would not meet the requirements for an infrastructure scheme loan, as it does not meet "of public benefit" tests, nor has Adani shown it will be able to repay the loan.
The Stop Adani Alliance faces an uphill battle, with federal resources minister Matt Canavan recently telling the ABC that Carmichael will "be a good thing for the environment".