State backs bigger batteries

Print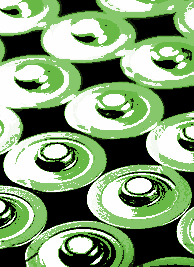 The Queensland Government wants energy independence without solar battery rebates.
The Queensland Government has announced a multi-million-dollar investment in thirteen large-scale batteries, including a 200-megawatt battery facility south of Brisbane - set to be the state's largest.
At the same time, it has discontinued home solar battery rebates that were part of its household battery scheme.
Queensland Minister for Energy, Renewables and Hydrogen Mick de Brenni says building big batteries is the best way to relieve household energy costs, rather than rebates for individuals.
"We think the thing that makes the most sense for the most households is to invest in large-scale storage," Mr de Brenni says.
"That's why we're building the largest-ever battery in Queensland's history.
"We'll put 12 utility-scale batteries across the state, taking our total to 19 of those publicly owned assets.
"It will make more and more sense over time, particularly as we have locally made batteries for Queenslanders to have those available.
"But they already make sense to install here in Queensland and the market is already working for Queenslanders who have rooftop solar to install a battery."
Mr de Brenni said a scheme offering interest-free loans and rebates for solar set up in 2018 has now served its purpose.
"The program was fully acquitted and over that period of that time - we saw a significant reduction in the cost of those systems, in fact, a $4,000 reduction in the cost of those systems, so that program did its job by standing up our market," Mr de Brenni said.
"The next step that we will take to ensure that we build out a storage market in Queensland is to invest in the manufacturing of batteries here.
"Queensland is keen to invest in new renewables and storage, but they really want it to be made here in Queensland because they know that that'll create more jobs in more industries."
Meanwhile, analysts say the number of people looking at buying batteries and installing solar continues to rise.
Victoria, the ACT, and South Australia all have solar rebates for batteries.
However, the new South Australian government will soon scrap its predecessor's Home Battery Scheme because of poor uptake.
The ACT offers households a rebate of $3,500 or 50 per cent of the cost to install a battery, and says the scheme is set to stay.
The Victorian state budget in march this year includes payments of up to $3,500 for households to install a solar battery, in addition to rebates for panels and solar hot water systems.