Small swamps play big role

Print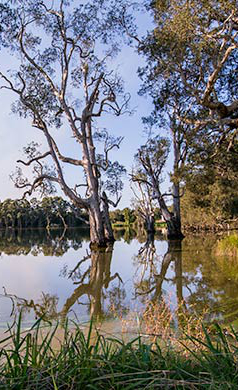 Experts say we may be paying too much attention to large wetland conservation.
Some of the smallest wetlands are the most vital for preserving fragile freshwater biodiversity, a new study shows.
Although high-profile Ramsar-listed and other declared wetlands are given government and community priority, the environmental roles are very different between large wetlands and smaller areas, says researcher Dr Corey Bradshaw.
"A highly intricate network of biodiversity is put at risk as more of these smaller or shallower wetlands decline and make way for more farmland, development or housing estates," he said.
"These are very rich in biodiversity, so the loss of small, isolated wetlands presents the highest extinction risk. This is particularly so in cleared landscapes, where wetlands can provide important refuges for all native biodiversity otherwise rare in the landscape. Often, this includes terrestrial species of plants and animals."
Professor Bradshaw's new paper looks at wetland plant diversity change and loss of regionally endemic species - including rare terrestrial plants - from the swamps or wetlands of the Fleurieu Peninsula, south of Adelaide.
Most of these water resources are privately owned, with landholders working closely with Natural Resources Management boards and community groups in their protection and restoration.
But more must be done to estimate the risk of extinction due to habitat loss, to aid the design and implementation of effective conservation interventions.
The study found a range of plants and animals in these 'swamps' of the Fleurieu are listed as Critically Endangered under Australia's Environment Protection and Biodiversity Conservation Act (EPBC 1999).
"It's a delicate balancing act managing these water and land resources, with management outcomes depending on developing good relationships between landholders, and other stakeholders," said co-author, Professor Fangliang He.
"Among the ramifications of hotter, drier conditions under climate change is the potential loss of many small wetlands, undermining such efforts at conservation. Along with them would disappear a considerable share of the region's biodiversity."