Senate retains tax some say undermines mining

Print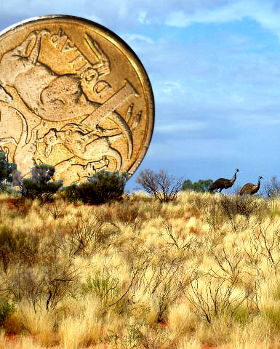 The Senate has rejected the Federal Government's attempt to bury the mining tax, voting down legislation to abolish the MRRT by 35 votes to 32.
The Federal Government's push to end the tax on large mining companies passed the Lower House late last year, but has now fulfilled expectations of being stopped by a Labor-Greens controlled Senate.
The MRRT collects 22.5 per cent on the profits of iron ore and coal producers, but has so far brought in billions of dollars less than first estimated. The tax is designed to ensure people outside of the mining sector are able to experience some of the benefits of one-time-only resource extraction.
The blockage has been used by all sides of politics to urge Western Australian voters to lean their way in the upcoming West Australian Senate election.
"Voters in Western Australia have an important role to play in keeping a strong Greens voice in the Senate, to stand up against Mr Abbott's short-sighted favours to the big end of town," Greens leader Christine Milne says.
Milne believes the repeal of the tax will benefit a few people at the top of major mining companies, but will be worn by millions of everyday Australians.
"The Greens' position on the mining tax has never wavered. We want a mining tax in the form it was recommended by the Henry tax review. We believe that instead of repealing it at the behest of big business, this tax should be strengthened," she said in a statement.
"The Greens will never allow the Abbott Government to boost the profits of a few, at the expense of measures that benefit so many, and are vital for our future economic success."
The success of future versions of the Bill, which are almost certain to be presented, is expected to depend on the outcome of the WA Senate election on April 5.