Santos plan paused

Print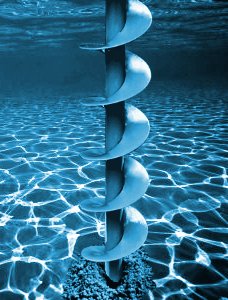 Tiwi Islands traditional owners have won a court-ordered pause on Santos' $4.7 billion Barossa gas project.
Environmental lawyers representing Munupi clan elder Dennis Tipakalippa have successfully argued that the group was not properly consulted before approval for the project was granted by the regulator, the National Offshore Petroleum and Safety Environmental Management Authority (NOPSEMA), in February.
Federal court justice Mordecai Bromberg has ruled that the project's approval was invalid, meaning Santos has to maintain a pause on work on the project.
The Environment Defenders Office argued Santos had not consulted with the Munupi clan and gave the Tiwi Land Council (TLC) insufficient information about the project.
Local elders told the court they are concerned about the project's possible impacts on cultural and spiritual values, food sources and the marine environment.
The court ruled NOPSEMA had failed to assess whether Santos' application showed it had consulted with all relevant parties, as required by law.
NOPSEMA was also found not to have considered certain material in the application that it was required to assess.
Santos says the decision is disappointing and damaging for investor confidence in Australia.
"As a result of the decision, the drilling activities will be suspended pending a favourable appeal outcome or the approval of a fresh Environment Plan," the company said in a statement.
"Given the significance of this decision to us, our international joint venture partners and customers, and the industry more broadly, we consider that it should be reviewed by the Full Federal Court on appeal."
The company claims to have engaged with the Tiwi Land Council and Northern Land Council about the proposed project, and that NOPSEMA "accepted our efforts to consult with Tiwi Islanders" when it accepted the environmental plan.
Environment Defenders Office Special Counsel Alina Leikin said the ruling is a "huge victory for the Munupi Clan and a testament to their strength and dedication in the face of one of the biggest mining companies in the country".
"It will have national and global implications for consultation with First Nations peoples on mining projects," she said.
"Today's decision puts oil and gas companies on notice.
"It sets a new standard about the consultation that companies are required to conduct with First Nations peoples before drilling in the sea."