Salmon plan questioned

Print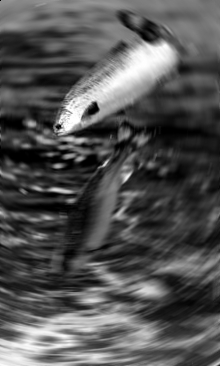 Tasmania has a new plan for salmon industry sustainability.
The state government has announced that a 10-year roadmap for the industry will be drawn up to lay out a pathway for the eventual goal of moving the industry onto land.
The big shift hinges largely on the use of recirculating aquaculture systems (RAS) so that fish can spend more of their lifespan on land before being moved to ocean pens.
It includes a moratorium on fish farmers setting up new leases over the next twelve months.
The Tasmanian Salmonid Growers Association says it will seek "robust" consultation with the government, describing the announcement as a "plan to have a plan".
But Peter George from the Tasmanian Alliance for Marine Protection (TAMP) says the point was to provide cover for the industry to continue "business as usual".
"The government and fish farmers will be able to claim there are no net increases in leased areas, or areas of sea where they can farm salmon, but it doesn't stop them from closing down areas they have already trashed and moving to new areas," Mr George said.
Jilly Middleton from Environment Tasmania says there is little faith in the community that the government will follow through.
"The big picture is that it's greenwashing," she said.
"This isn't the first time they've done it," Ms Middleton said.
"In 2017 the government made a similar announcement to appease the public – announcing 'no-grow zones' that appeared to surround the state."
Tasmania's Minister for Primary Industries and Water, Guy Barnett, said the plan is needed for the salmon industry to "secure its future".
"There will be no increases in net lease area in State waters for the next 12 months, allowing existing exploration permits to be considered in the context of the 10-year plan," Mr Barnett said.