SA stamps feet on MDBP changes

Print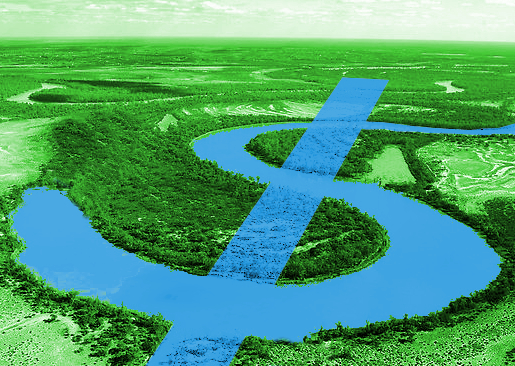 The SA Government says it will not sign off on any changes to the Murray Darling Basin Plan, leading the Federal Government to accuse it of playing "petty politics".
SA Water Minister Ian Hunter says his Government would challenge any changes to the MDBP "until integrity in its delivery can be assured".
Tensions have reached a peak this week after a meeting of Commonwealth and basin state water ministers was cancelled, which was itself called in the wake of an announcement from the Commonwealth that it would reduce the amount of water it was taking from the northern basin by 70 gigalitres.
The federal move led Mr Hunter to announce South Australia would not sign off on a package of efficient water use projects designed to save 605GL across the basin.
"Either you deliver on the whole plan, or we won't deliver on the [605GL] down-water," he said.
He called for a commitment for an additional 450GL of water to be set aside for the environment, on top of 2750GL included as a target in the plan.
"If the only way to get this plan delivered is to put a pistol to their head, as you say, and say we want to see the 450GL plan before we agree on the 605GL plan, then that's what we'll do," Mr Hunter said.
The state wants a large-scale investigation into the MDBP and the authority that runs it, after allegations were raised that a lack of oversight was allowing the theft of large amounts of upstream supply.
"We are at the end of our patience, we have been operating in good faith with the Federal Government, but it turns out we are the only ones doing it and enough is enough," Mr Hunter said.
Federal Assistant Water and Agriculture Minister Anne Ruston said the SA Government was just trying to score points ahead of an upcoming state election.
"I have been told so many times that the South Australian Labor Party will blow up this plan for its own political self-interest," she said.
"This is the kind of stupid, petty election politics we are going to start seeing over the next 4 months."
Ministers also responded to calls from the South Australian Parliament for Prime Minister Malcolm Turnbull to split the Federal water and agriculture portfolios, which were merged as part of a revised Coalition agreement under pressure from National Party leader Barnaby Joyce.
"The disparate power between the agriculture department and the environment and water department is phenomenal," Mr Hunter said.
"You see what Barnaby Joyce does at a pub in Shepperton, where he boasts to the crowd that he has taken water out the hands of the greenies and the Environment Department and put it back into agriculture."
Senator Ruston suggested it was unlikely.
"I would disagree we should be uncoupling water from agriculture," she said.
"I'm not sure that the South Australian Greens in the Upper House are in a position to dictate to another government, especially the Federal Government, how you put your portfolios together."