SA plant goes solar

Print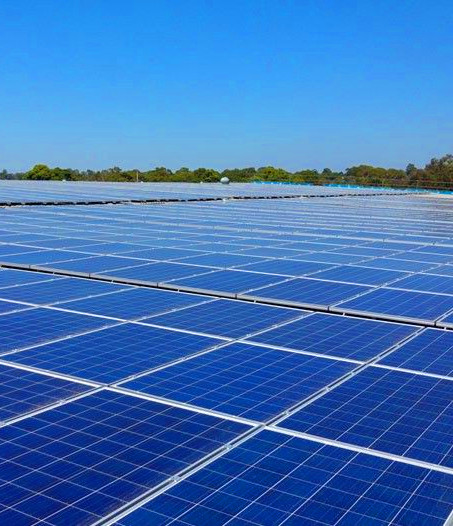 One of South Australia's largest drinking water treatment plants is now being powered by solar energy.
Around 2,900 solar photovoltaic panels are now energised and operating at Balhannah's 490 million-litre capacity Summit water storage and treatment plant, combined with 528 kilowatt hours of on-site battery energy storage.
SA Water's Senior Manager of Zero Cost Energy Future Nicola Murphy said the site joins 32 other solar arrays - including four others in the Adelaide Hills region - being strategically placed across South Australia.
"Now energised and ready to capture the spring sun rays, the 1766 kilowatt hours of solar energy generated by these panels is roughly the equivalent of powering 290 South Aussie houses each year," Ms Murphy said.
"The added benefit of this particular site is the on-site battery storage, which will allow us to capture and use solar energy as required, and better manage the volatile and often-fluctuating prices of the energy market.
"It also allows us to sell any excess power that these panels generate back to the market for other users, adding another revenue stream we can utilise in keeping our costs down.
"With an annual carbon emissions reduction of around 760 tonnes from this site alone, we know this array will be a key part in our proactive efforts in taking action towards addressing climate change while simultaneously reducing operational costs."
One of the largest renewable energy projects seen on such size and scale in the Australian water industry, SA Water's zero cost energy future initiative is intended to generate around 242 gigawatt hours of solar energy, along with 34 megawatt hours of battery storage.
"When you consider our operating energy expenses reached $86 million in the 2019-20 financial year, we're excited to finalise the connection of all our 30-plus locations to the national grid ahead of the warmer months ahead, where the real benefits of solar power come to the front," Ms Murphy said.
"This initiative was designed by our people, and shows South Australians leading the way with the smarts and skills to integrate renewable energy across existing plants, pump stations and other land holdings."