Roundup backed despite payout

Print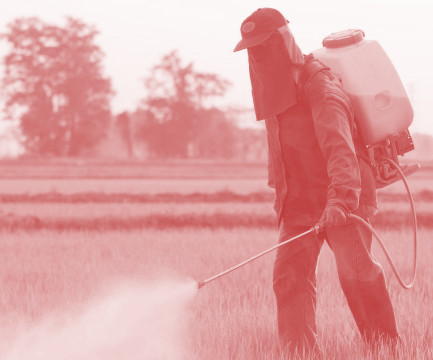 The Federal Government continues to insist Roundup is safe, even after a $16 billion settlement in the US.
Pesticides giant Bayer has agreed to pay up to US$10.9bn (A$15.8bn) to settle about 95,000 cases that linked Roundup to cancer. The company is facing about 30,000 more filed and unfiled claims, and so agreed to the payout in order to establish a mechanism to resolve potential future claims.
Bayer was looking to head off new Roundup cases after being ordered in in May 2019 to pay more than $2 billion to a US couple that got cancer after using Roundup. That payout came after Dewayne Johnson, a former school groundskeeper with terminal cancer, won a $289 million victory in a California court in 2018, and Edwin Hardeman, who was awarded $80 million in compensation for cancer after he sprayed Roundup on his properties.
Bayer has appealed all three rulings and says Roundup is safe for the millions of farmers who rely on it as a herbicide.
In Australia, Maurice Blackburn is leading one of several class actions against Bayer, which claim the herbicide causes certain types of cancers such as non-Hodgkin's lymphoma.
Because the US settlement was made without admission of liability, it is not expected to have a direct impact on the Australian cases.
"What we would urge and hope is that the company takes a similarly sensible approach to the litigation on behalf of those Australians who have developed non-Hodgkin's lymphoma as a result of their exposure," says Maurice Blackburn national head of class actions, Andrew Watson.
Fifty-four-year-old Victorian landscape gardener Michael Ogalirolo launched legal action against Bayer last year after he developed non-Hodgkin's lymphoma.
He said he regularly used Roundup between 1997 and 2019 in a writ filed in the Victorian Supreme Court, and now suffers chest pain, shortness of breath, depression and anxiety.
"The defendant knew or ought to have known the use of Roundup products were dangerous for the plaintiff to use and capable of causing serious injury ... in particular causing DNA and chromosomal damage in human cells, cancer, kidney disease, infertility and nerve damage, among other devastating illnesses," the writ said.
Federal agriculture minister, David Littleproud, says the situation is different in Australia because of labelling standards.
"Our regulations and our regulatory reform has been as robust as anyone else in the world," he said.
"I'm confident that if Australians continue to use it as per the label, it is perfectly safe."