Quick coral boost cover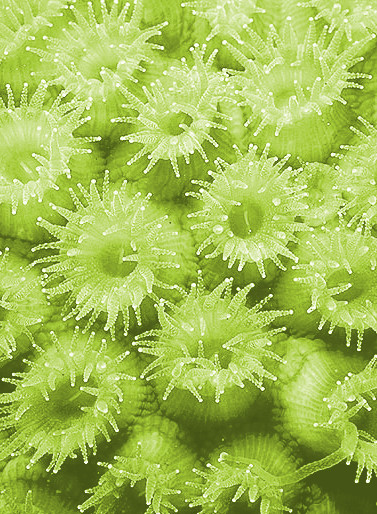 The highest levels of coral cover in 36 years have been recorded in the north and central areas of the Great Barrier Reef.
The Australian Institute of Marine Science's annual report says fast-growing corals have driven coral cover upwards.
In the 87 representative reefs surveyed between August 2021 and May 2022, average hard coral cover in the region north of Cooktown increased to 36 per cent (from 27 per cent in 2021) and to 33 per cent in the central Great Barrier Reef (from 26 per cent in 2021).
However, average coral cover in the southern region (from Proserpine to Gladstone) decreased from 38 per cent in 2021 to 34 per cent.
The 2022 results build on the increases in coral cover reported for 2021, with most of the increase continuing to be driven by fast-growing Acropora corals.
However, those corals are also the favourite food of reef-killing crown-of-thorns (COTS) starfish, and are most susceptible to marine heatwaves and storms.
The report says the outlook for the Great Barrier Reef includes increasingly frequent and longer-lasting marine heatwaves, with the ongoing risk of COTS outbreaks and tropical cyclones.
AIMS monitoring program team leader Dr Mike Emslie says climate change is driving increasingly frequent and longer-lasting marine heatwaves.
"The peak of the most recent bleaching event in March occurred when the accumulated heat stress caused widespread bleaching but not extensive mortality," he said.
"The increasing frequency of warming ocean temperatures and the extent of mass bleaching events highlights the critical threat climate change poses to all reefs, particularly while crown-of-thorns starfish outbreaks and tropical cyclones are also occurring. Future disturbance can reverse the observed recovery in a short amount of time."
Dr Zoe Richards - a researcher from the Coral Conservation and Research Group at Curtin University - says it is a mixed result.
"This vital long-term coral cover dataset provides crucial insight into the abundance of coral on the reef and how it has changed through time," Dr Richards says.
"The finding that coral cover has already reached comparative high levels in the northern and central sectors is good news because the corals provide habitat for thousands of other plants and animals.
"It is also good news for the tourism industry as reefs with high coral cover are often visually spectacular. However, as stated in the report, this recovery trend is driven by a handful of Acropora species which often grow in a boom-and-bust pattern.
"This means that the next thermal stress event could easily decimate these coral communities once again.
"We are already finding evidence that each mass bleaching event leads to local extinctions of rarer species, so the short-term success of a handful of fast-growing coral species masques the full story about the largely hidden losses of biodiversity on the internationally significant Great Barrier Reef."