Pledge to plan after mild Peruvian breakthough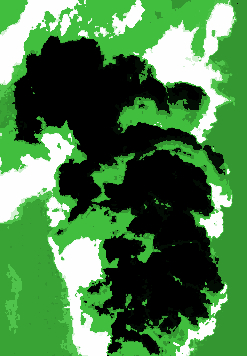 Nearly 200 nations have agreed on the basic outline of a new global deal to combat climate change, following a breakthrough in the final hours of a summit in Peru.
While scientists warn that world temperatures will rise without tough action taken quickly, most of the world's governments are fiddling with specificities.
Under the Lima deal – which is a precursor to a formal agreement in Paris next year - governments will come up with national plans to cut greenhouse gas emissions by an informal deadline of March 31, 2015.
These plans will form the basis of the global agreement to be ratified at the Paris summit.
The two weeks of talks ran almost two days over time, but in the end the weary negotiators were able to come up with something that would be acceptable to China and India in particular.
These two nations led a bloc of developing countries that were concerned previous drafts imposed too heavy a burden on vulnerable economies.
"We've got what we wanted," India's environment minister Prakash Javedekar said, referring to a convention which states that rich nations have to lead the way in making cuts to greenhouse gas emissions.
"This is a good document to pave the way to Paris,' EU climate action and energy commissioner Miguel Arias Canete told Reuters.
"What I'm observing is the emergence of a new form of international cooperation on climate change where you have all countries coming together, which is unprecedented," Jennifer Morgan, global director of the climate program at the World Resources Institute NGO, told reporters for the ABC.
The pledges made in Peru say individual nations' plans should be submitted by the first quarter of 2015 by "those parties ready to do so", or at least as soon as possible thereafter.
Measures are to be self-determined, and must improve on a nation's current undertakings.
New measures may include information on the base year used as a reference for emissions cuts, time frame for implementation, and the methodology for calculating the numbers.
They individual efforts will be published on the website of the UN Framework Convention on Climate Change (UNFCCC), as well as being assessed by the UNFCCC secretariat.
The UNFCCC will look into their aggregate effect on the UN goal to curb global warming to just two degrees Celsius over pre-industrial levels.
Strong opposition from China to earlier plans saw a number of measures scrapped.
So, the national pledges will still be added together in a large-scale report due in late 2015, but the report will not include any attempts to compare each nation's level of ambition and relative size.
It will make it difficult to embarrass rich nations for not doing enough, or to celebrate poor nations for their strong efforts relative to their size.
"We went from weak to weaker to weakest," said Samantha Smith of the WWF conservation group, talking about the succession of drafts at the Lima talks.
"This leaves a huge amount for governments and everyone else to do in the next 12 months."
"I think what Paris is about is keeping that two degree goal within sight, and every country doing more than it had planned to do anyway, and just stepping it up."
The Australian Government is expected to come up with an idea to cut carbon emissions soon, but it is unclear what form this will take.