Pilliga gas drilling gets going amid outcry

Print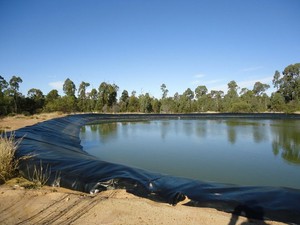 Preliminary drilling will begin on the possible sites of eight new coal seam gas wells in New South Wales, with a water treatment plant to deal with the damage not yet completed.
CSG exploration firm Santos says it is getting underway on the development application for water treatment facilities and has already started building waste-water holding ponds at one site.
The wells could create a temporary boost to dropping employment numbers in the exploration sector, but they require such minimal interaction to actually operate once complete, they will not provide lasting employment benefits.
There have been concerns raised over plans to start drilling before the water treatment plan is complete, but Santos says it can keep the waste-water in holding ponds until the proper facility is complete.
A Santos spokesperson said they were not clear when treatment could begin, or where.
"We'll be able to treat the water that is stored in that facility [the ponds] as those treatment facilities come online, and we also have in place other plans to, if required, transport that water from the facility to a licensed waste facility," a statement said.
Chief Executive Officer of the Nature Conservation Council Pepe Clarke says the water treatment stipulations are in place because there is a poor history of practices in the region: "Coal seam gas drilling operations in the Pilliga have been plagued by a series of pollution incidents and breaches of environmental law," Clarke said.
"It seems extraordinary to us that the government would grant approval without dealing with this important issue first."