PFAS review finds limited effect

Print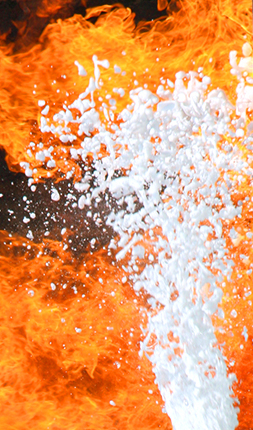 Local experts have completed a major review of the effect of toxic firefighting foam.
Chemicals known as per-and poly-fluoroalkyl substances (PFAS) were used in firefighting foams at airports and defence force bases until the early 2000s.
Researchers from the Australian National University (ANU) have run a three-year study into the health risks of living with the chemicals in three PFOS-affected areas; Katherine in the Northern Territory, Oakey in Queensland and Williamtown in New South Wales.
Residents in the regional towns had been warned against eating locally caught fish over health concerns.
The ANU team analysed 2,587 blood samples, and found evidence of elevated levels of PFAS and increased psychological distress.
However, the evidence for other adverse health outcomes was generally limited.
For the majority of health outcomes studied, findings did not conclusively identify causative links between PFAS and health.
"Based on health records collected over many years, we noted higher rates of some health conditions in individual PFAS-affected communities, compared to communities without known PFAS contamination. However, we can't rule out that these findings were due to chance or important factors that we couldn't measure," Associate Professor Rosemary Korda, a leading data linkage expert from ANU, said.
In exposed communities, one third of people reported being 'very' or 'extremely' concerned about their health, including one in five people who had serious concerns about their mental health.
"We did identify an association between higher PFAS levels in blood and higher cholesterol, which has been reported in other studies internationally," said ANU researcher Professor Martyn Kirk.