Origin Energy stops search

Print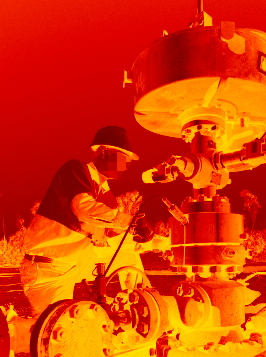 Origin Energy has put a pause on fracking activities in the NT.
The company is stopping work at its Kyalla well site, where it has been exploring for shale gas, due to "the unprecedented circumstances brought about by COVID-19", it said in a statement.
NT Minister for Primary Resources and the CEO of the Northern Land Council have been informed of the decision.
"Those on site are observing health authority requirements for social distancing and we are also maintaining separation between Territory and interstate team members," Origin Energy said.
"We will progressively reduce our presence to essential personnel only, ensuring we meet regulatory and environmental management conditions to monitor and maintain the site.
"Those leaving will follow controlled travel plans and not travel through communities on the way from site.
"During this interim period we will use Northern Territory based employees and contractors to undertake civil and other works in preparation for the resumption of activities later in the year."
It comes amid a sustained campaign by to protect the safety of remote communities potentially exposed to infection from FIFO sources.
Anti-fracking group Get-Up has called on the NT Government to declare fracking a "non-essential service" as it would be "endangering remote communities".
Lock the Gate Alliance has expressed similar concerns, saying that "governments' appeasement of the lobby groups for mining, oil, and gas industries is putting the health of workers and communities at risk as COVID-19 continues to spread".
Mining and energy employees are able to apply for an exemption to the NT's travel bans.
Protect Country Alliance spokesperson Lauren Mellor said there are still workers who would remain on site, meaning the risk of infection still exists.
"Thirty-one of Origin's 45 Kyalla Well workers are from interstate, and will be leaving the Territory soon," she said.
"With many states having closed their borders already, this is an example of how continuing FIFO operations are inconsistent with public health measures being taken to combat COVID-19."
Ms Mellor said other resource firms should halt FIFO operations, including Empire Energy, Santos, Imperial Oil and Gas, Pangea and Hancock Prospecting.
"Local communities are also seeking assurances that unnecessary meetings to force the fracking implementation process are also put on hold during this dangerous time for Elders and remote communities," she said.