Oil drop makes heads roll at Santos

Print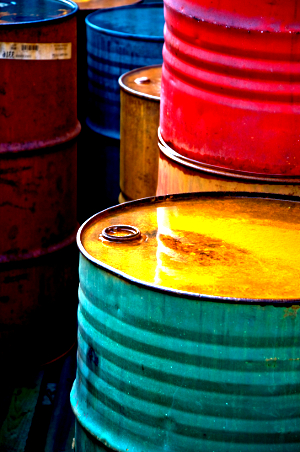 Santos' half-year profits have slumped 82 per cent to $37 million, tumbling alongside global oil prices.
The energy giant has posted its latest result and announced that long-serving chief executive David Knox will leave the company.
With its share price at a 12-year low and investors circling its assets with a view to buy cheap, Santos says it will undertake a strategic review.
It will see chairman Peter Coates upgraded to executive chairman and given responsibility for conducting the review.
The Adelaide-based oil and gas producer revealed a 15 per cent fall in revenue, with the average price it was paid for oil falling from $US115 a barrel last year to just $US60 in the first half of this year.
But oil prices have fallen even further, with West Texas crude hovering just above $US40 a barrel.
Santos chief financial officer (CFO) David Seaton says the company could be earning more than it spends on investment and maintenance, if oil prices bounce back to $US45-50 a barrel and the Australian dollar falls further.
Hundreds of jobs have been lost amid the bleak times at Santos.
The company has saved about $100 million a year by shedding 565 jobs over the past twelve months.
Mr Seaton said almost twice as many contractors have been cut from Santos operations as well.
The annual report says over two-thirds of Santos' redundancy payments relate to eastern Australian businesses, and the rest are split evenly between GLNG, head office and exploration.
But the company is looking ahead to clearer skies, with the GLNG project to deliver its first output late this calendar year.
"This project is progressing extremely well. GLNG's upstream facilities are fully operational and we are in the final stages of commissioning on Curtis Island."
Santos wants its shareholders to plough money back into the company, offering a 2.5 per cent discount on shares through a dividend reinvestment plan.