New details on $80m water deal

Print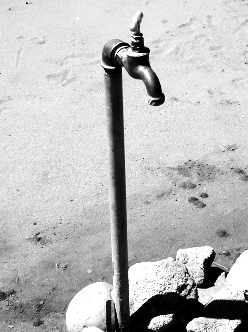 New documents raise new questions about an $80 million water deal involving a government minister.
The controversial deal saw taxpayers slugged $80 million for water from the Condamine Balonne catchment.
No other offers were considered in the deal, and the money was paid to a company founded by the energy minister, Angus Taylor, called Eastern Australia Agriculture (EAA).
Ever since the deal was finalised in 2017, not a single drop of the promised water has been delivered, because the deal was for irregular 'overland flows' that have not occurred in recent years, due to drought conditions.
New documents produced in response to Senate estimates' questions on notice this week raise more questions.
They show EAA offering to sell its water entitlements, including overland flows, on three earlier occasions, but being rejected as they were not seen as good value for money.
Documents obtained by Senator Rex Patrick through the Senate in 2018 show that whilst EAA originally asked for $2,200 per megalitre, the final price paid by the Federal Government was $2,745 per megalitre.
The previous offers to sell EAA's overland flow licences were considered 'not value for money' at prices as low as $1,495 per megalitre.
The new documents mention Growth Farms Australia, a company linked to Energy Minister Angus Taylor, as having been involved in the negotiations for the water sale. The company says it was not involved and puts the mention down to an error by government entities.
Mr Taylor says he ended his association with EAA before entering parliament in 2013 and had no involvement in or awareness of subsequent deals. The first offer of water by EAA was made in 2008/09, followed by another approach in 2013/14 and a third in 2014/15.
In 2017 the then agriculture minister, Barnaby Joyce, agreed to pay $2,745 a megalitre for EAA's water.
"That is higher than any previous offer by EAA and almost double [84% higher] the previous offers that the department considered too expensive," says the Australia Institute's senior water researcher, Maryanne Slattery.
"There has been very little variability in water prices in the Condamine-Balonne since 2008/09 and the price increase cannot be explained by increased market prices."
The Government has refused to release independent valuations of the water rights, despite requests from the Senate.
The documents it has released have been described as "so heavily redacted as to be meaningless".
Four water purchases conducted without tender in 2017 (including the $80m EAA deal) are now under scrutiny from the auditor general, with a report expected by March.