MDBA lays out options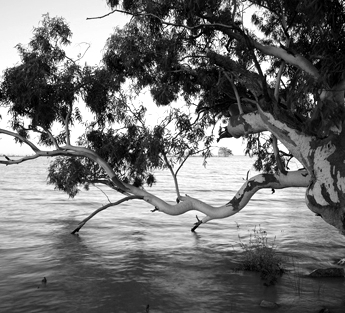 The Murray-Darling Basin Authority is moving ahead with designs to improve the movement of water through the Barmah-Millewa Reach of the Murray River.
Basin governments in February noted the results of the Barmah-Millewa Feasibility Study and committed $2.35 million to the next stage of investigation in what will be known as the Barmah-Millewa Program.
The program is aimed at addressing the steady decline in the flow of water downstream of the reach due to the build-up of sand on the riverbed over the past 150 years.
MDBA Executive Director of River Management Andrew Reynolds said the options on the table had been refined, with the current focus on smaller projects that could be implemented more readily and cost effectively.
"Of the 5 options now being considered, no decisions have been made about which would be implemented - all the options are technically feasible but further scrutiny will be an important next step," Mr Reynolds said.
"From July, each option will undergo further technical development and thorough assessment against cultural, environmental, social and economic criteria to determine if they are ultimately viable.
"This reach is significant to First Nations people, it supports Ramsar listed wetlands and has a thriving tourism industry that sustains local communities - it has high cultural, environmental, social and economic values.
"We're committed to taking the time required to finding a considered, balanced and acceptable way forward to address the challenges of decreasing flow and build-up of sand."
The suite of options to be further investigated includes:
Sediment management work within the Barmah-Millewa Reach

Increased use of the Murray Irrigation Limited infrastructure by using existing and upgraded outlets

Use of the Victorian Mid-Murray Storages (Excluding Ghow Swamp) to mitigate risk of delivery shortfall

Optimising the timing of transfers of water from Hume Dam to Tar-Ru (Lake Victoria) with consideration of environmental opportunities and reducing unseasonal flow

Use of the Murrumbidgee Weirs to mitigate the risk of delivery shortfalls
Mr Reynolds said the MDBA would continue to engage with First Nations and local communities throughout the program.
"Given the longevity of this work, there is a focus on developing ways that we can all work together to look after our rivers and keep them healthy and sustainable for generations," Mr Reynolds said.
"In the coming months we'll also be undertaking further modelling and riverbed measurement to understand if the recent floods have further reduced the capacity in this section of the river."
The MDBA is preparing a project plan for the next phase of the Barmah-Millewa Program to provide to the Basin Officials Committee (BOC) in mid-2023.
The Murray-Darling Basin Ministerial Council and Basin Officials Committee will continue to provide oversight and direction on which options will be progressed to address the reducing river capacity, environmental damage and loss of cultural material in the Barmah-Millewa Reach.