Logan backs battery build

Print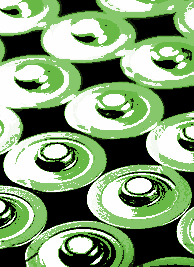 Logan Council near Brisbane is going off the grid and installing a solar and battery system power provided by Telsa.
The council expects savings of $50,000 a year in operating costs, and says its 323 solar panels and 95-kilowatt-hour capacity battery could help drive down power bills too.
"For us, to have this technology in early allows us to continue that innovation phase as we deliver sewage treatment plants of the future or more reservoirs like this for our growing population," Councillor Luke Smith told Fairfax.
"We have to find solutions like this in isolated areas for the protection of water for our residents. It's set up as a self-contained micro-power grid."
The council officially commissioned the 20-megalitre Round Mountain Reservoir and water treatment and chlorination system this week, to be delivered by battery and solar provider CSR Bradford.
"All our sewage and water treatment plants are energy intensive and we spend quite a lot of money on them. For us to start on a small project like this to keep it off the grid is actually giving us a way forward that we can make those larger plants more cost effective and energy efficient. It has become a test case for other facilities we are going to build," he said.
"This will be an example to other councils around Australia, whether it be regional councils or councils in the city that need to save some dollars. But it certainly does provide solutions for councils that aren't near as much electricity as we are."
Local Government Association of Queensland (LGAQ) executive director Greg Hallam said the lobby is interested in helping councils become smarter with their energy use.