Limits laid on contaminated town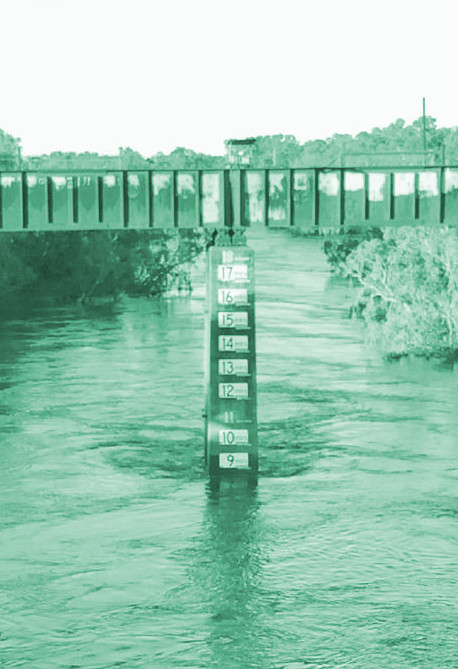 The Northern Territory Government has imposed water restrictions on the entire town of Katherine due to PFAS chemical concerns.
From August 21, Katherine households will only be able to water their lawns three days a week, and there will be no watering hard surfaces.
Watering with hand-held devices like watering can will be permitted at any time.
Health Minister Natasha Fyles says the water supply is safe to drink, but limiting the amount of potentially contaminated bore water would save supplies for the dry season.
"Reducing the amount of water Katherine resident use will improve the ability for Power and Water to manage the quality of the town's drinking water," she said.
It is believed to be the first time an entire Australian town has been restricted due to per-and poly-fluoroalkyl substances, also known as PFAS chemicals.
PFAS chemicals were once common in firefighting foam, but are now the focus of many Australian and international health authorities.
The chemicals were used in firefighting at the Tindal RAAF south of Katherine, where up to 50 households already have to have clean water trucked in as a precaution.
But the new measures will require all 10,000-plus Katherine residents to reduce their water usage.
The town's supply is a mix of river water (which has low traces of PFAS), and bore water (which carries higher levels of PFAS).
Bore water makes up the majority of the town's water supply in the dry season.
The restrictions will allow more river water to be use din the mix when supplies get low, said essential services minister Gerry McCarthy.
"Our overall approach is focused on reducing the amount of bore water in the Katherine drinking water supply, because we know that bore water has higher levels of PFAS," he said.
"This will be particularly important in the upcoming peak water usage months."
The NT Government says that without the restrictions, it is likely the PFAS level would rise above national guidelines, as it has several times before.
Meanwhile, Federal Defence Minister Marise Payne has issued a joint statement with NT Chief Minister Michael Gunner saying the Defence Department has engaged an international company to provide a "state-of-the-art water treatment plant" for the region.
The plant will use a synthetic substance to filter PFAS from water, and should be operational towards the end of the year.
'[It] will act as an interim measure that will assist in reducing PFAS concentrations in the bore water component of the Katherine town water supply," the statement said.
"State and federal health authorities have confirmed that the Katherine town water supply is safe to drink and that there is minimal risk to human health posed by short-term exceedances of the tolerable daily intake for drinking water.
"Both governments, however, recognise that community concern exists in the Katherine community about the low-level presence of PFAS in the Katherine water supply and are taking these practical steps to provide confidence and reassurance to the Katherine community that its water supply continues to remain safe to drink."