Labor launches lithium plan

Print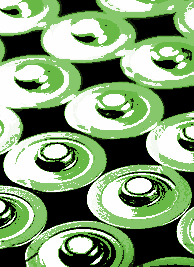 The Australian Labor Party (ALP) has laid out plans to boost Australia's battery metals industry.
The Federal Opposition says it will partner with state and territory governments to develop battery metal manufacturing strategies if it wins the next federal election.
Its plans would see Austrade asked to develop a manufacturing, export and investment strategy, while also making battery metals a funding priority for the Australian Research Council (ARC).
Australia is already the largest single supplier of lithium in the world, but mostly for export.
The ALP wants to boost local manufacturing and domestic refinement of battery metals.
"There's no reason why Australian manufacturing workers can't refine more of our battery metals and also make batteries here," a joint statement from shadow ministers Kim Carr, Jason Clarke and Madeleine King said.
"We can be a country that makes more things."
The Association of Mining and Exploring Companies (AMEC) says lithium will remain the key material for battery production until at least 2030, with the global value of lithium set to hit to $2 trillion in 2025.