Heat effects checked

Print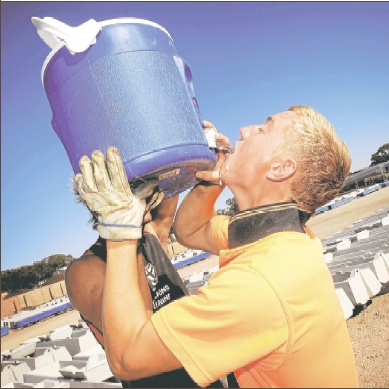 A new study has found heat takes a toll on mental health.
Human health is one of the most important factors affected by climate change, and the mental health aspect has been gaining attention in recent years.
The promotion of mental health has, for the first time, been included in the United Nations Sustainable Development Agenda under goal number three ("Good Health and Well-being") to be reached by 2030.
Researchers have set out to gauge the magnitude of the challenge by quantifying the effect of temperature on self-reported mental health.
Experts at the University of Georgia examined the relationship between mental health data and historical daily weather information for more than three million Americans between 1993 and 2010.
They found cooler days appeared to reduce the probability of reporting days of bad mental health, whereas hotter days increased this probability.
In addition, cooler days have an immediate beneficial effect, whereas hotter days tend to matter most after about 10 consecutive days.
Participants even said they would pay to avoid an additional hot day, with offers ranging from US$2.6 to US$4.6 per day.
According to the authors, future studies should examine how community-level factors mediate the effects of climate change on individual mental health to guide the design of appropriate policies.