Green light for Snowy 2.0

Print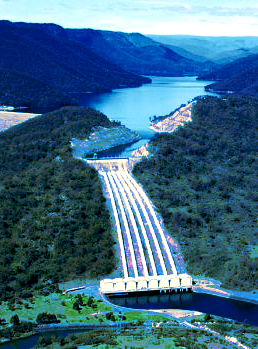 Federal approval has been announced for the Snowy 2.0 project.
The Prime Minister says the approval requires Snowy Hydro to spend $100 million on measures aimed at allaying environmental concerns.
The plans include a 50 per cent expansion and transformation of the historic Snowy scheme, building a giant pumped hydro storage setup to provide electricity at periods of high demand.
The timing of the announcement has been questioned, as it was made in the days leading up to the federal Eden-Monaro byelection. Prime Minister Scott Morrison made the announcement at a media conference where he was introduced by the Liberal candidate for Saturday's byelection, Fiona Kotvojs.
"We know we need to get this up and running to meet our timetable for getting this energy into the system, to getting our emissions reduction targets achieved, and ensuring that the jobs that are so necessary now … as we're building our way out of the COVID recession," the PM said.
Snowy Hydro has agreed to spent $100 million on biodiversity and environmental enhancements, including $73.8 million for an offset fund through the NSW National Parks and Wildlife Service "to protect threatened species and deliver long-term conservation outcomes.
Engineers, economists, energy professionals and environmentalists had previously called for allow an independent review of the LNP-led plans, say the scheme would cost far more and deliver far less than promised.
Experts have warned that expanding the hydro-electricity scheme would permanently damage large areas of the Kosciuszko national park, and that about 40 per cent of the energy it produces would be lost before it can reach consumers.
The chair of the NSW threatened fishes committee resigned after the project won state government approval in May, while the National Parks Association of NSW has described the project as "environmental vandalism".