Green funds let councils batten hatches

Print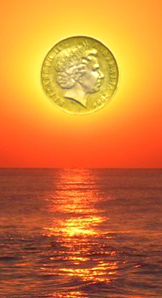 Councils across New South Wales will be rewarded for their forward-thinking agendas, with Building Resilience to Climate Change Grants totalling $432,500 handed out to worthy projects.
The newly-awarded recipients of the funding are: Albury City Council, Manly Council, Penrith City Council and Leichardt Council in collaboration, Shoalhaven City Council, Wollondilly Shire Council and Southern Sydney Regional Organisation of Councils.
Albury City Council will get $48,000 to adapt remote IT transmission stations to extreme heat, securing the internet and communication capability for emergency services.
Manly Council was awarded $80,000 for its AdaptRoads Pilot, which assesses the resilience of road networks.
Penrith City and Leichhardt Councils' collaborative project to better adapt to urban heat events got $67,000.
An innovative evaporation-cooling project for Shoalhaven City Council's Nowra CBD received $80,000.
It will be used to develop a water play area, natural shading and water stations for the community, similar to one in Darling Harbour.
Wollondilly Shire Council received $77,500 to help investigate and map areas in their municipality that can be used for food production and meet local food demand, while $80,000 was awarded to the Southern Sydney Regional Organisation of Councils to carry thermal mapping across Rockdale, Hurstville, City of Sydney, Canada Bay, Ashfield and Canterbury Council areas.
"Councils face the hard task of managing climate change risks at a local level, often with very little monetary support,'' said LGNSW President Cr Keith Rhoades AFSM, welcoming the awards.
"The Building Resilience to Climate Change Grants Program is an opportunity for councils that have great ideas about minimising climate change risks to source extra funding so that these innovative ideas can become a reality.
"Adapting to climate change is an important issue for Local Government and an opportunity for innovation.
"We received 56 separate applications from all over the state in this first round of grants, which show that councils are looking to tackle climate change risks within their day-to-day operations to protect their assets and their communities.
"It is vital that local decision makers take action and implement solutions to minimise climate change risks to protect their communities now and in the future," said Cr Rhoades.