Great Lakes push to end plastic plight

Print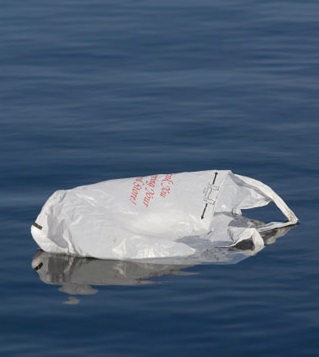 One council has taken on the challenge of ridding itself of strangulation by plastic shopping bags.
A new campaign has been launched in the Great Lakes region of New South Wales, titled 'Pacific Palms- as plastic free as we can be'.
The program is funded by grants from the federal Caring For our Country program and the Hunter Central Rivers Catchment Management Authority.
The Great Lakes council's manager of Waste, Health and Regulatory Services John Cavanagh says shopping bags are in the town's crosshair: "Here in the Great Lakes because we're surrounded by beaches, waterways, rivers, lakes it doesn't take much to actually find plastic shopping bags in the water."
"They do pose a threat to marine life, there's no doubt about that... so this is just one method of trying to reduce the littering associated with plastic shopping bags."
The Pacific Palms shopping centre will be the pilot site for a possibly widespread push to stamp out the use of plastic bags.
To kick-start the project the businesses involved have been given jute shopping bags to hand out to customers.
"They have stickers on their doors and various notices describing the initiative, what it's for and why," Mr Cavanagh says
"The council is providing them with some jute bags to hand out to people in lieu of the plastic shopping bags... we've also handed them out to estate agents and property managers just to put in some of the holiday units."
"We have some 29 businesses which I think is all of them down there which have signed up to undertake the study for us."
Changing bagging preferences is seen as one of a myriad of simple, every-day techniques to immediately fight damage to the ecosystem. Conservationists say regional councils and funding bodies should be encouraged to take on such easy, cost-effective and forward-thinking projects.