Gas shortfall called out

Print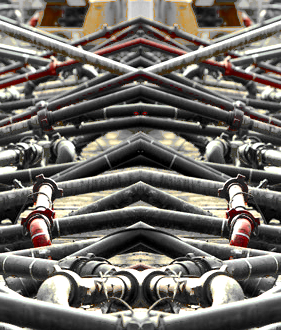 Researchers say Australia is not facing a gas shortfall crisis.
The Federal Government has used the looming threat of gas shortage to justify a number of new measures, including potential export restrictions to secure local supplies and prices.
Melbourne University chemical engineers Dylan McConnell and Tim Forcey argue that the Australian Energy Market Operator (AEMO) has overstated the chance of a serious shortfall.
AEMO recently issued a Gas Statement of Opportunities report calling for national reform to avoid falling victim to gas supply shortages and potential power outages.
In their new article - A Short-Lived Gas Shortfall - the pair says "the size of AEMO's forecast shortfall is very small, amounting to no more than 0.2 per cent of annual supply (of either gas or electricity)".
The experts were blunt about AEMO's use of data.
"AEMO lacks information about gas reserves, gas production facility capabilities, and the short and long-term plans of gas producers," the pair wrote.
"Were AEMO able to access better gas-industry information, AEMO's modelling activities would be more robust and have greater value."
AEMO's new chief executive Audrey Zibelman denies the claims.
"The forecast we made was based on the data provided to us by the producers," she told the ABC.
"The information was complete from the perspective of the time we received it."
But Ms Zilberman conceded there could be problems with the quality of information gas producers supply.
"Previously, there's always been a challenge in terms of the transparency of the information, and the availability," she said.

Ms Zilberman said AEMO could benefit from better communication with the producers on how "we are using that data" so "they can make certain what they're giving us is as accurate as possible".
The lack of transparency on pricing and supply is the subject of an ongoing ACCC inquiry.
AEMO will soon issue an updated report on gas supplies.