Gas giant makes Strait claim

Print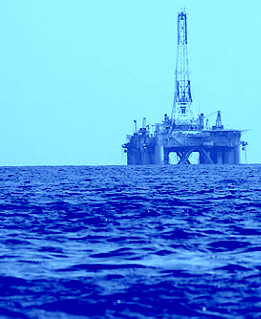 ExxonMobil claims it is running out of gas in the Bass Strait.
ExxonMobil, Victoria's largest gas producer, has warned that the number of wells it operates in the Bass Strait will drop in the next 18 months.
David Berman, the company's commercial director, says new gas production will be required to meet demand in southern Australia.
The number of ExxonMobil wells in the Bass Strait off the Gippsland coast has already decreased from 122 in 2010 to 68 at present, and is expected to continue declining.
Mr Berman says; "By next winter, we expect to have 36 wells producing to six gas platforms supplying two onshore gas plants; a 70-per-cent reduction in the number of producing wells since 2010".
The Australian Energy Market Operator (AEMO) says there is a risk of shortfall in the near term, and a long-term supply gap, due to declining gas production in the southern states.
This shortfall is influenced by the fact that the majority of Australian gas is exported overseas. Australia has vast gas reserves, but is struggling for supply against international markets.
Additionally, extreme weather conditions could cause gas shortages as early as this winter, particularly if coal and renewable alternatives are unavailable.
Victoria's Premier Daniel Andrews has rejected questions about lifting restrictions on currently banned gas fields, saying; "There are no known or probable onshore reserves that can be conventionally extracted".
He has called for a national domestic gas reserve to be created to ensure that gas is supplied to local households and businesses as a priority.
"The rest of it, the bit we don't need, sell that to the world and get the best price you can," he added.
Bruce Mountain, director of the Victorian Energy Policy Centre, explained that if ExxonMobil kept its gas within Victoria, there would not be shortages.
He urged people to consider the broader context of international export markets and noted that "it's entirely in the gift of our governments to say; 'Sorry, you guys need to meet Australian demand first and then export demand'".